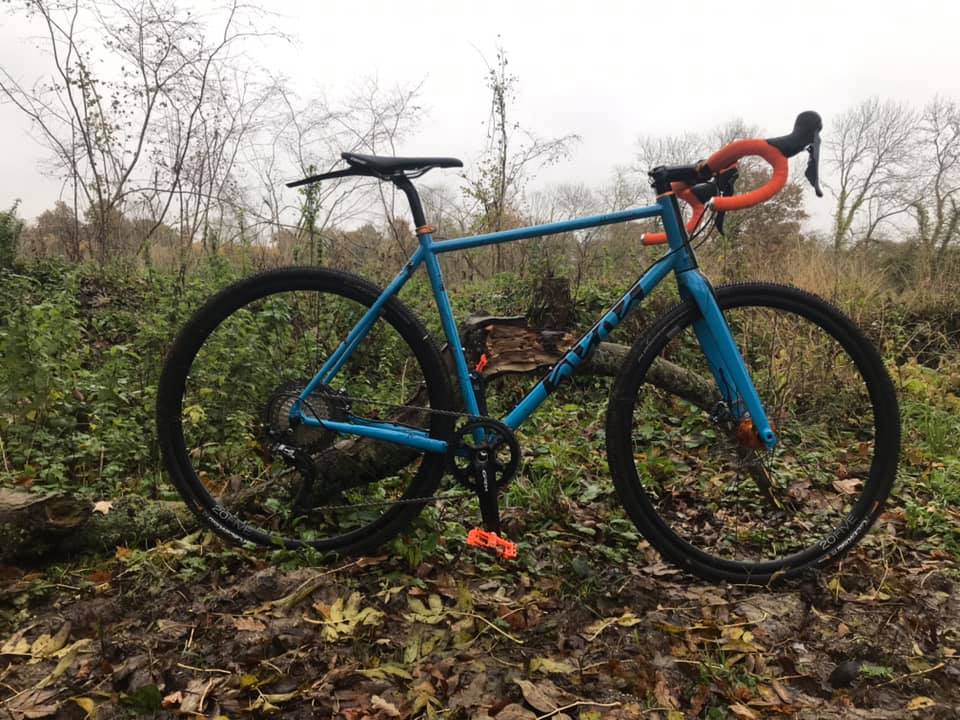 I guess it starts back almost 5 years. I had a breakdown, 2 in fact, all thanks to several factors including injury, ongoing pain, illness, and a very un-sympathetic employer that I had been with for 11 years.Prior to this I was actually fairly active sportsman, climbing, badminton( playing at a very high local division) and cyclist, out a t least once a week with a couple of friends, 10-20 miles of an evening.After my breakdowns I pretty much shut down. I won't go into the details of the initial years, suffice to say that I have been to the edge of some very very dark places and have only just returned. I have a great support from my partner Ruth and kids and a few friends and family.I should also add that I have been diagnosed with severe depression, bipolar.Exercise in any shape or form stopped. My bikes gathered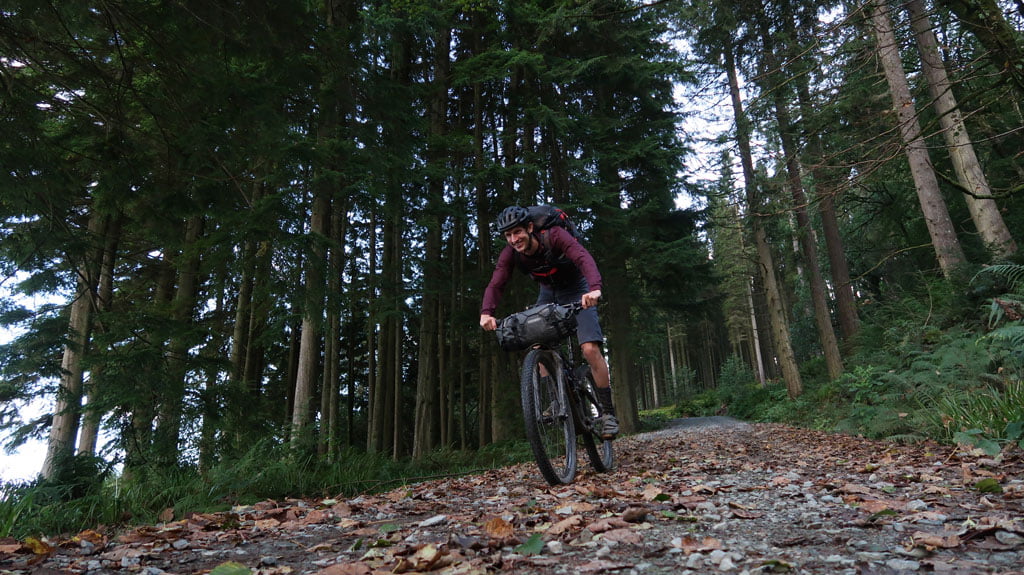 Wild About Argyll has teamed up with Bikepacking Scotland and Calmac Ferries to promote a series of car-free walking and cycling adventures for various abilities, starting at Dunoon Pier and Benmore Botanic Gardens.Dunoon is the jewel in the Firth of Clyde, very close to Scotland's biggest city Glasgow. Situated on the Cowal Peninsula, the seaside resort is a gateway to the great outdoors, with an abundance of walking and cycling adventures accessible easily by public transport from the ferry pier.Local businesses are embracing the opportunities the great outdoors offer, like Jon Smith from the St Ives Guesthouse explains:'Ìf you love the great outdoors, if you love friendly people, this is a place to come. We have got everything: Forests, mountain bike trails, boating, fishing, botanical gardens; nature at its finest.'The Rail and Sail Ticket, a joint offer from CalMac Ferries and ScotRail, makes travelling on public transport simple and encourages

Hi Gravel Buddies. Tim Kremer has reached out to me eager to have you member riding their challenging events abroad. Gravel Epic just announced that thanks to sponsorship deals the cost for the Gravel Epic | Marrakesh and other Gravel Epic events has been reduced to EUR 169 during the early bird and EUR 199 full price.Members at the UK Gravel Bike Club get a 25% discount (please enter UKGBM  during checkout)which means the cost for this amazing event is only EUR 126 at the moment.Visit www.gravelepic.com or www.youtube.com/c/gravelepic for more information.So for those wishing for a bit of foreign gravel grinding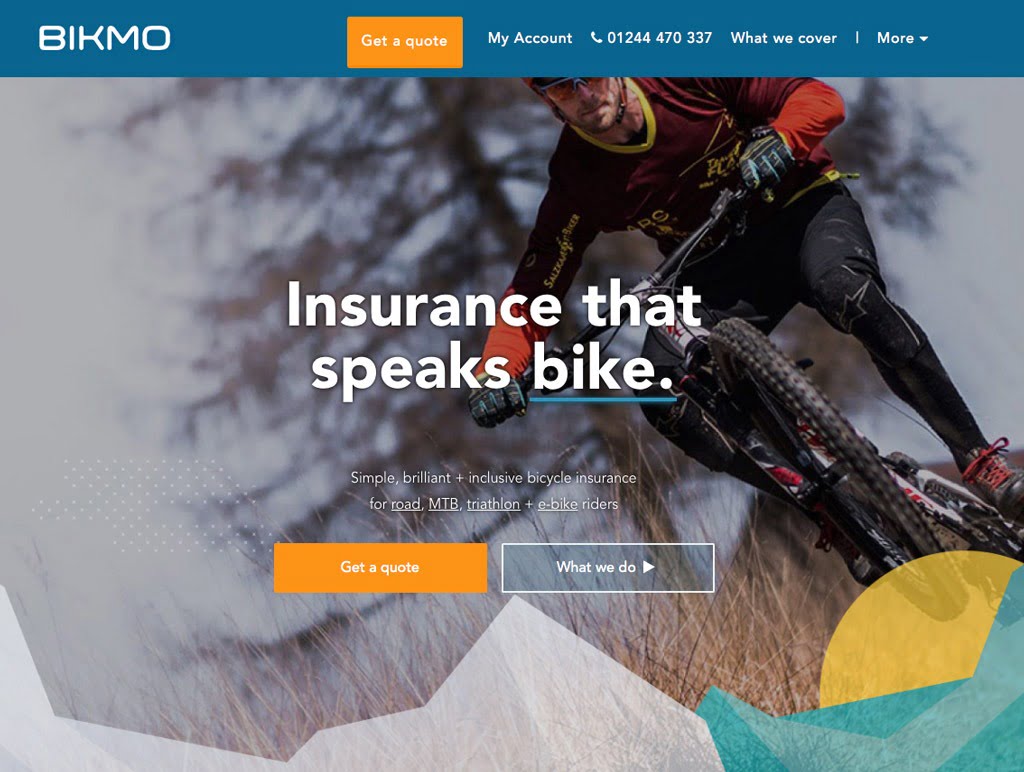 Only for our Club Members and extra 5% discount on your Policy at Checkout - with the following coupon code 'GRAVEL'  Whether you're a dedicated roadie, a weekend warrior, a super commuter or if MTB is more your style, it's worth protecting your ride to give you peace of mind and protection should the worst happen. Why? It's a sad fact that bike thieves do exist and also, accidents can happen in the blink of an eye. Whether it's that pothole you didn't anticipate, someone on the club ride taking a crash upfront or something as simple as your carbon bike taking a stumble in a cluttered garage. It stands to reason that you want to make sure that what you've spent your hard-earned cash on is protected, so why not do so with a policy that is simple, brilliant, comprehensive AND that has been carefully created by a bunch of cycle enthusiasts who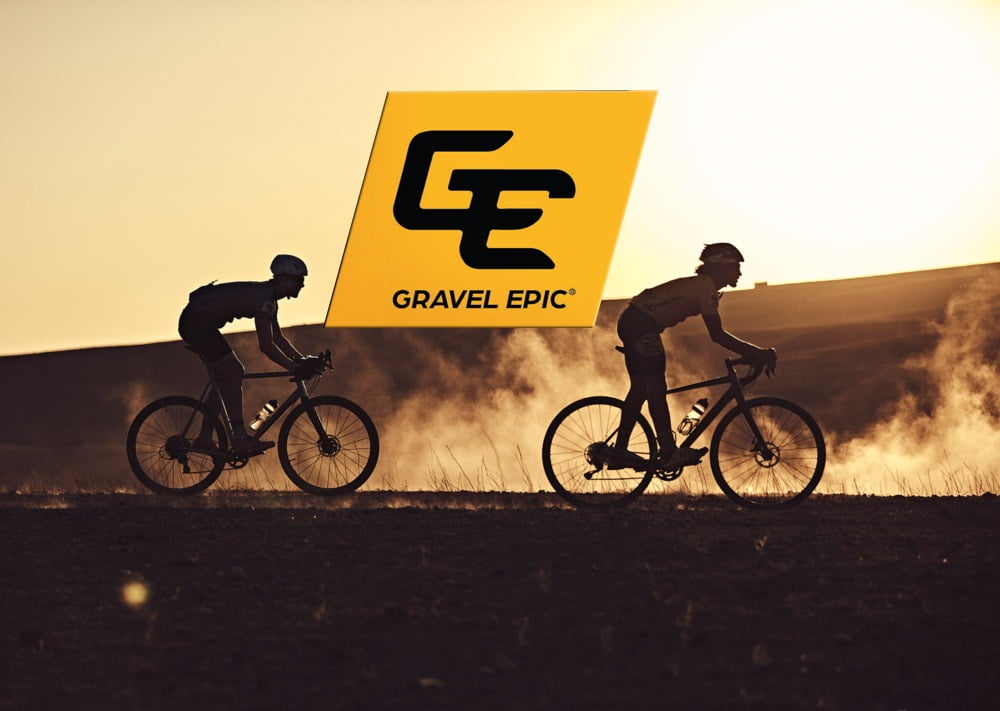 MARRAKESH - MT.ETNA - SLOVENIA - GIRONAFour Challenges. Four Countries, Four Epic Adventures waiting to discover the best within you. The Gravel race organisation team has just mailed us with a fantastic opportunity for our UkGravelBike.Club members wanting to experience their gravel grinding on foreign tracks. Below are the following Exclusive UKGBC dicount codes for events. These are limited to 20 users.Gravel Epic | Marrakesh UKGBM Gravel Epic | Mt Etna UKGBE Gravel Epic | Slovenia UKGBS Gravel Epic |Girona UKGBGhttps://www.youtube.com/watch?v=Q0Eqx_FJmAc Gravel Epic | Marrakesh - March 29, 2020Register here& use your promo codehttps://www.gravelepic.com/marrakeshFirst up in March 2020 is an unparalleled opportunity to explore the beautiful and exotic Marrakesh. After you arrive, give yourself some time to soak up the atmosphere of the city's markets filled with spices, exotic fruits, and handmade artifacts before you head to our base, a luxury camp at the foot of the Atlas Mountains.https://www.youtube.com/watch?v=Hi2up8uiq-o Gravel Epic | Etna - May 3,
https://www.youtube.com/watch?v=0gYgM0iYmNI Surly Dunoon Dirt DashA week-long festival celebrating the outdoors in and around Dunoon will be held for the first time in the town on Scotland's Adventure Coast from 27 September to 5 October 2019. The festival provides a week packed with activities for those who love the fresh air and adventure, including walking, running, mountain biking, bikepacking, fishing, sailing and inspiring talks.The festival starts with a two-day bikepacking event on Saturday 28 & Sunday 29 September, the Surly Dunoon Dirt Dash, which attracts riders from across the UK, including Jenny Tough, the first woman to finish the Silk Road Mountain Race in 2018, Steve Bate MBE, Double Paralympic Champion and World Champion, Jon Gildea, Double Paralympic World Champion and Jason Miles, two times Strathpuffer winner. Charlie Hobbs, former Bikemonger, and Markus Stitz, singlespeed around the world cyclist, have created an event which will send riders on a scenic 81 mile (131 km)

The Manawatu region in the north island of New Zealand, is well known for hosting enduring sporting events. The annual Gravel and Tar Classic for professional male cyclists introduced two new events this year - Gravel and Tar La Femme (for professional women cyclists) and the Manawatu Slicks and Stones 100 for amateur cyclists.The Manawatū Slicks and Stones 100 is steering to become an illustrious event on the NZ national sporting calendar. It is open for amateur cyclists on the same day as the professional races, and travels over a similar gravel and tar circuit. Already touted as 'one of the toughest events in the Southern Hemisphere' – it's expected to become a 'mark your calendar' event for amateur cyclists seeking the ultimate sporting challenge.A participant in this year's Slicks and Stones commented afterwards that the event was excellent with a fantastic group of riders who were friendly and helpful.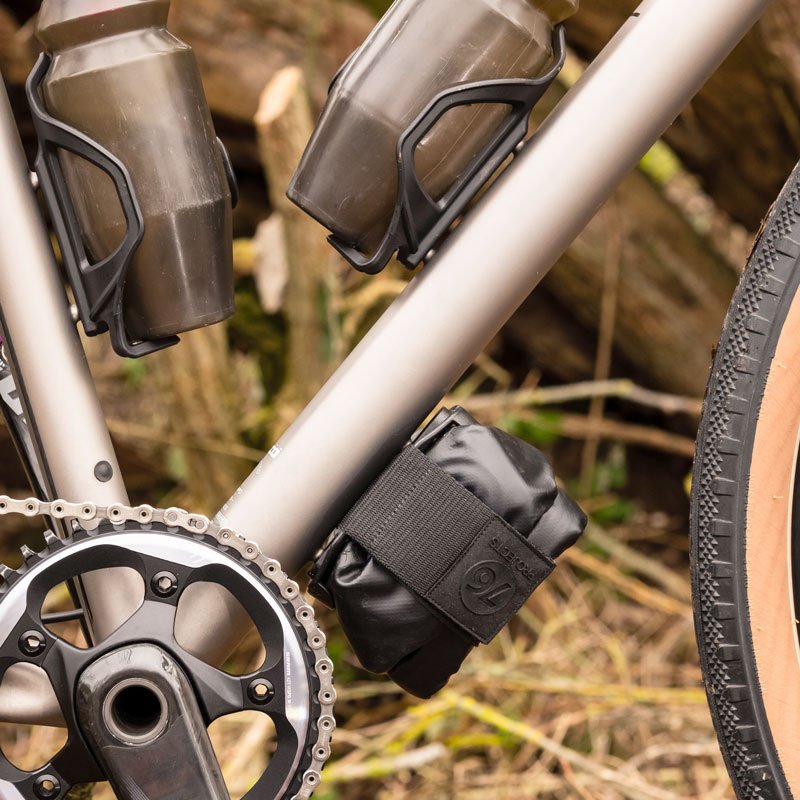 I was quite excited when the newest products from our club sponsor, 76 Projects, dropped on my doorstep. I had looked at The Piggy before and thought it looked like a great solution for carrying your spares, so getting a chance to test it out was very welcome.As well as The Piggy, the package also contained the latest addition to 76 Projects` on bike storage range, The Little Piggy. Both products are made from glass filled nylon and come with a high quality 50mm wide adjustable Velcro strap to secure your cargo. Also in the pack are all the extra bits you could need, a rubber band for organizing the spares prior to loading, bottle cage bolts, rubber spacers to protect the frame and The Little Piggy comes with an additional strap to allow mounting anywhere on the frame. There are also two bag options available to help keep your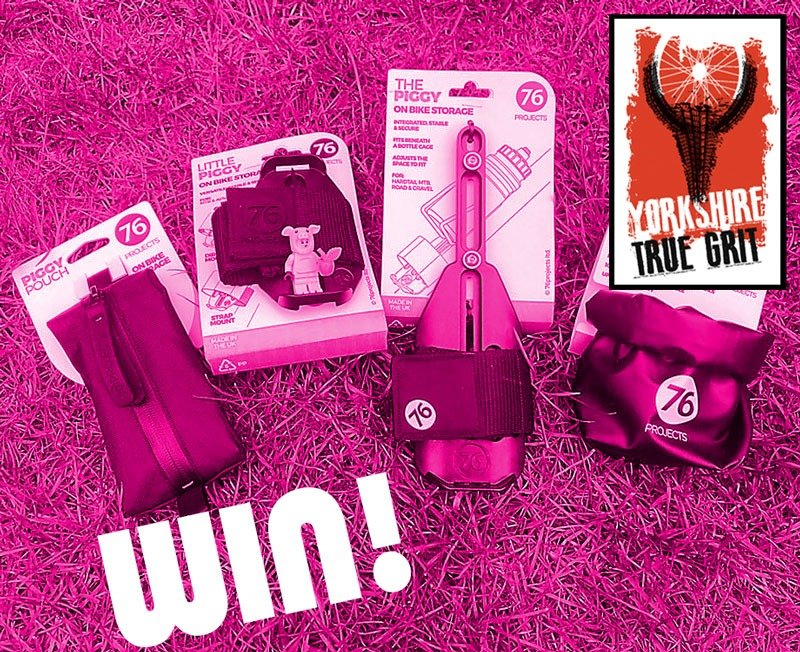 As sponsors of Yorkshire True Grit we're giving away a pair of tickets for the UKs toughest adventure race AND our full range of Piggy on bike storage solutions.Entries are via Instagram  https://www.instagram.com/p/Bxp5-b8B7aG/,in order to enter:1) Like this post2) Follow us3) Comment below, tagging a friend and suggesting what unusual item they need to store in their Piggy on bike storage for YTG.You also need to include the following tags so we can register your entry #76ytg19 @76projects @yorkstruegrit.Here's an example:@gritster99 I think you should but a bacon baguette in your Piggy!  #76ytg19 @76projects @yorkstruegrit.Entries must be received by 10pm 28th May, with the winner being announced on the 29th.