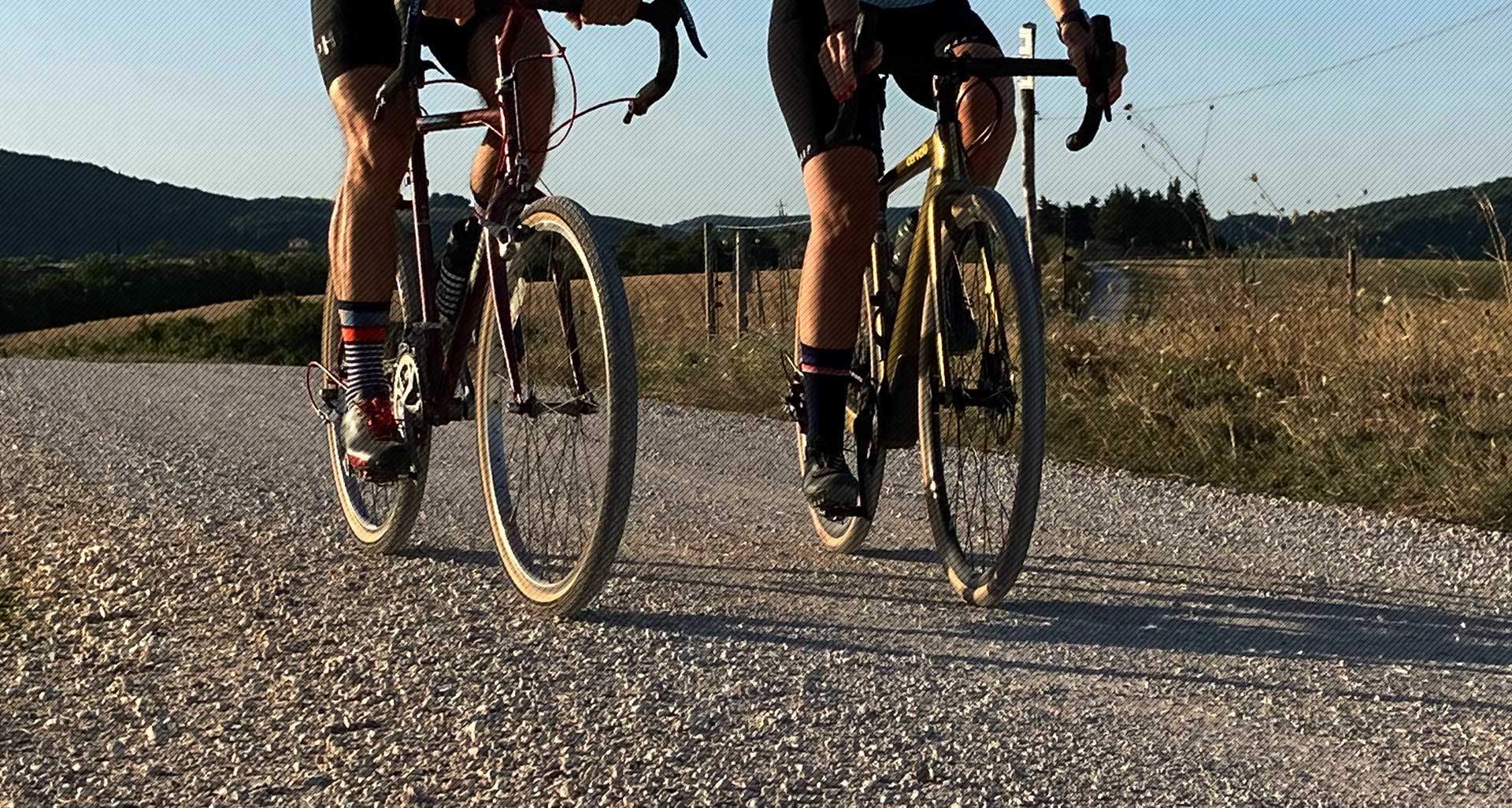 UKGRAVELBIKE.CLUB
SOCIAL RIDES, SPORTIFS & GRAVEL FUN

King Alfred's Way 3 Day Bikepacking Trip by LondonGravel.CC
9 July 2021

-

11 July 2021

Free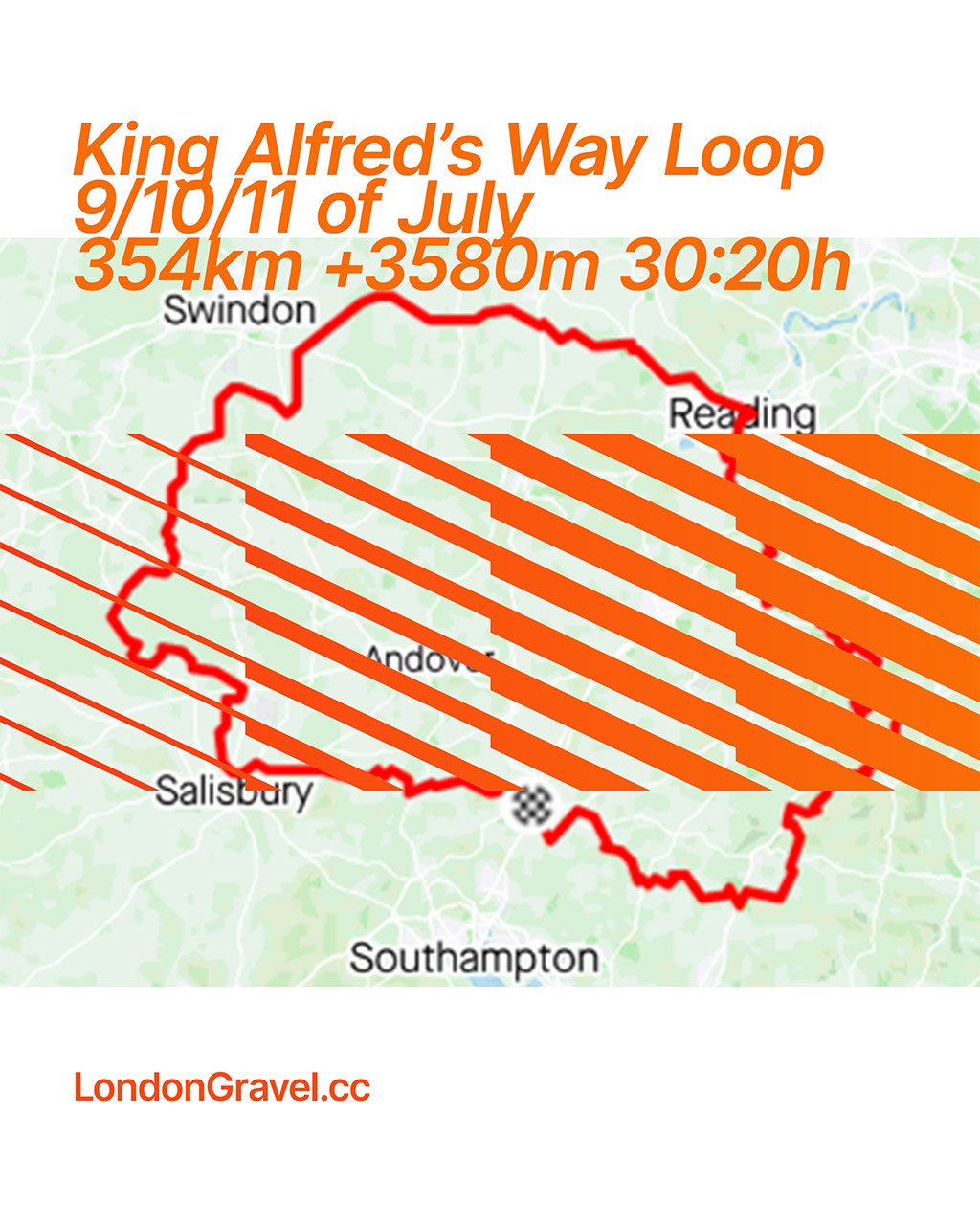 Please sign up for the ride on Strava:
https://www.strava.com/clubs/705252/group_events/944187
King Alfred's Way – A 350km circular bikepacking route
'King Alfred's Way is a 350km circular off-road adventure route through 10,000 years of history, connecting some of England's most iconic sites.
Despite being easily accessible from cities in the south of England, you'll feel like you've escaped from the hustle and bustle of everyday life. Think white horses on chalk hillsides and wide-open views across rolling waves of countryside.
The name of the trail is inspired by Alfred the Great, who ruled the Anglo-Saxon kingdom of Wessex. The trail starts and ends at King Alfred's statue in Winchester, where he is buried.
Using parts of the Ridgeway and South Downs Way, the trail is ideal for gravel bikes and can be ridden over a few days as a bikepacking trip. It also connects with the Thames Path and the North Downs Way riders' route, so you can combine multiple routes into a longer escape.
King Alfred's Way forms a crucial part of Cycling UK's goal to create a network of long-distance off-road routes across the length and breadth of Great Britain, through fascinating places and inspiring landscapes.'
https://www.cyclinguk.org/king-alfreds-way
Ride:
A self-supported group ride for intermediate to advanced mixed terrain cyclists. Please dress in a line with the latest weather forecast, bring your tools & spares, also grab some snacks and enough water with you. There will be a good bunch of us riding, so we'll split in to groups based on the abilities & expectations, but no one shall be dropped!.
Route:
https://www.komoot.com/tour/351059739
https://www.strava.com/routes/2821079270454867428
Join the chat on WhatsApp to be in touch:
http://bit.ly/3vrs1o4
Join our Strava for the upcoming rides:
https://www.strava.com/clubs/londongravelcc
London Gravel CC is dedicated to promote human wellbeing in a context of cycling, focusing on hosting mixed terrain rides, sharing routes & talking all things bike!.
The event is FREE to all our group members!
See you on two wheels!
LGCC Team
DO YOU HAVE A GRAVEL EVENT, THAT YOU WISH TO PUBLISH ON OUR CALENDAR?
SEND YOUR FULL EVENT REPORT (PDF/DOC)WITH PHOTOS TO: