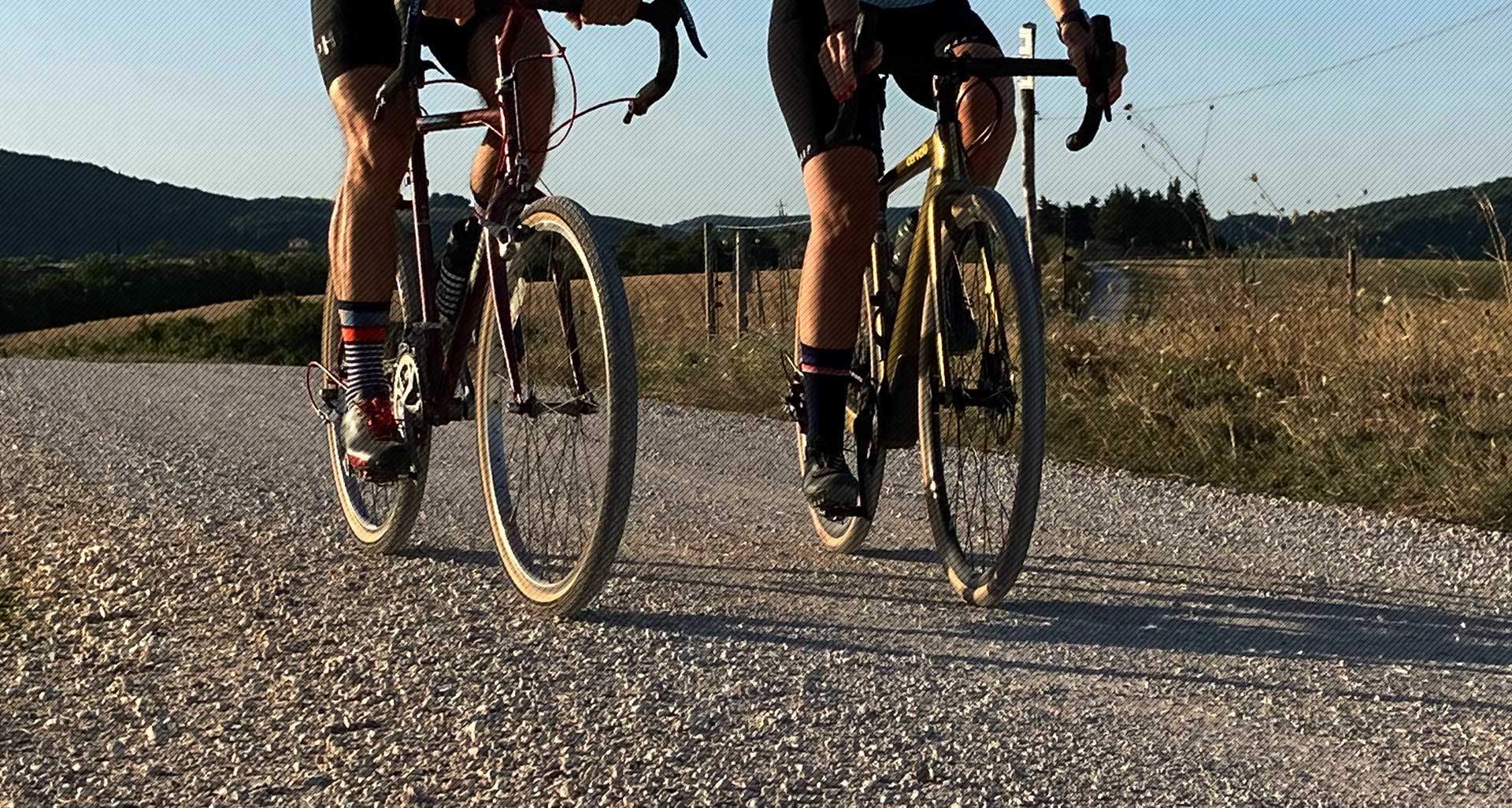 UKGRAVELBIKE.CLUB
SOCIAL RIDES, SPORTIFS & GRAVEL FUN

2022: ORBITAL GRAVEL EXPLORER
30 April 2022

-

2 May 2022

£295
Summer Adventures…London Gravel Explorer.
A 230 mile, 3 day, fully supported bike packing adventure around London.
It's cold wet and miserable outside, so the ideal time to be planning this summer's bike packing weekend adventures exploring the very best the Home Counties have to offer.
The Orbital Gravel Explorer is a 3-day off-road cycle ride orbiting London, discovering the alternative M25 of bridleways or "beyond the barriers". Starting at the iconic Herne Hill Velodrome, the route winds it's its way to the countryside through Epping Forest, before crossing the Hertfordshire farmland to the chalky beech woods of the Chiltern Hills. Once across the Thames, the landscape changes to open heathland and pine forests as the ride heads into the Surrey Hills and the North Downs before dropping back to join the Thames back into town.
It's a trip through London's greenbelt, an oft-overlooked part of the countryside that's stuffed to the gunnels with disgustingly picturesque towns and villages, areas of outstanding natural beauty and of course, some of the best and most diverse gravel riding you'll find anywhere.
The ride is fully supported, including a fully tested GPX route, all campsite fees, luggage transfers, breakfasts and feed stations. I'm hoping riders won't need to use the mobile mechanic or the rescue broom wagon but will have an amazing few days exploring this surprisingly wonderful part of the world.
Gravel/CX MTB bikes | 3-day Bike Packing Adventure | Fully Supported | 230 miles
230 miles off-road and never further than 25 miles from Charing Cross! An amazing bike packing odyssey around London – the M25 of the bridle and byways. The route winds its way through 3 areas of Outstanding Natural Beauty threading its way around London through surprisingly beautiful countryside.
Fully supported ride that includes feed stops, camping with breakfasts, mechanical backup and all luggage transfers.
RIDE DETAILS
Open tabDates:  April 30th to 2nd May
Start point: Herne Hill Velodrome, 104 Burbage Rd, SE24 9HE
Miles per day:   70-80 miles
Distance: 365 km | 230 miles
Climb: 4400 m | 14400 ft
Percentage off-road: 60%
Trail surface: Natural | Gravel | Cycle Paths | Single Track
DO YOU HAVE A GRAVEL EVENT, THAT YOU WISH TO PUBLISH ON OUR CALENDAR?
SEND YOUR FULL EVENT REPORT (PDF/DOC)WITH PHOTOS TO: