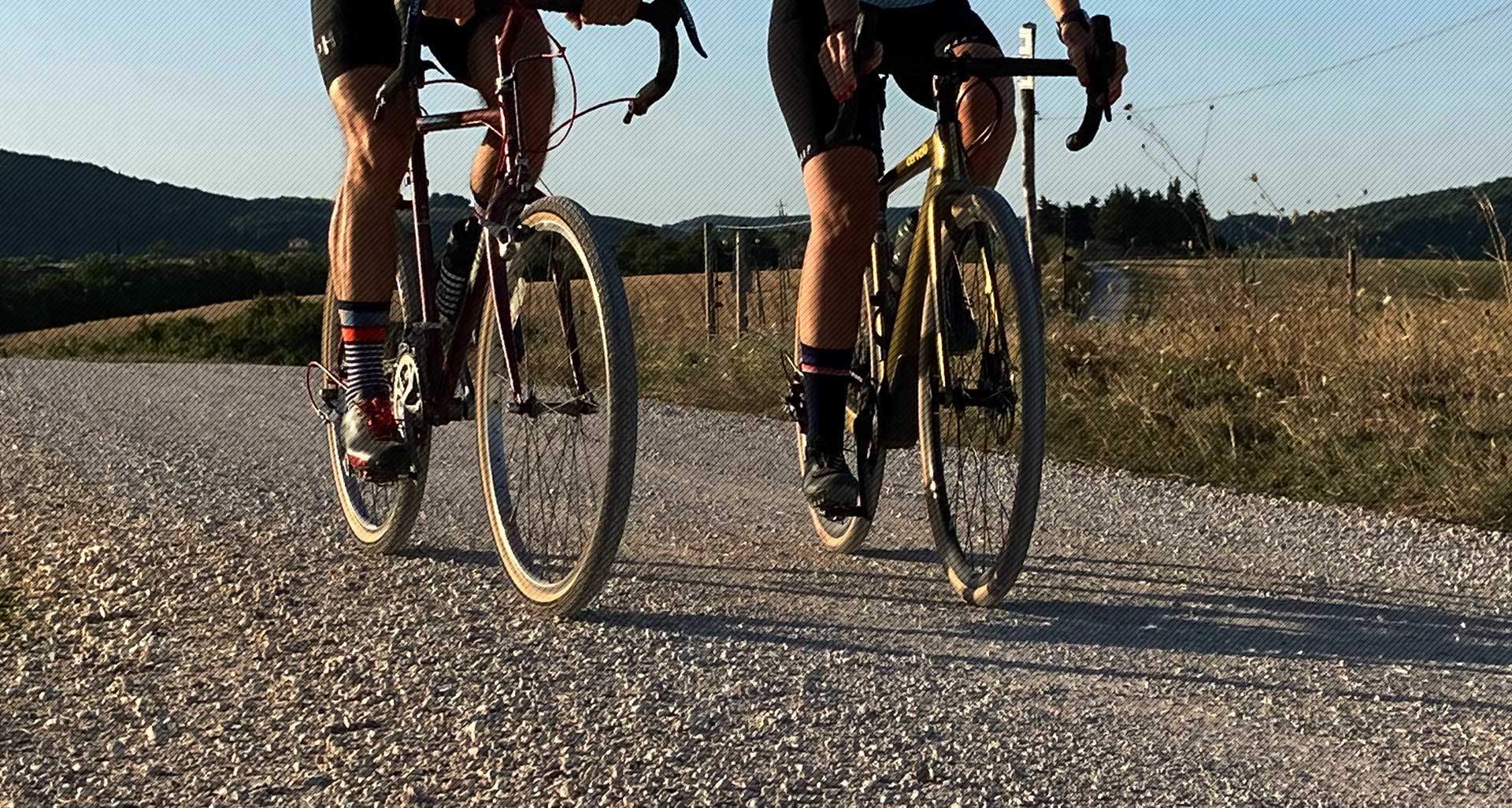 UKGRAVELBIKE.CLUB
SOCIAL RIDES, SPORTIFS & GRAVEL FUN

Scotland Explorer 2021
30 June 2021

-

4 July 2021

£40
WHAT
This 'Explorer' event will challenge experienced MTB/gravel bikepacking teams in the rugged terrain west of Loch Lomond between Tarbet and Oban over five days. Teams of four, on mountain or gravel bikes, compete to locate checkpoints hidden along the numerous roads, gravel tracks and mountain trails.  Teams will select their own routes, moving together and sometimes in pairs to gather as many checkpoints as possible in the set time. Strategy, planning and route selection will be key to success. Teams will need to be self-sufficient, with light bike camping gear, choosing when to rest and when to press on.
Currently, places are limited to six teams to ensure the event complies with COVID19 regulations and teams should be in a self-contained 'bio-bubble'.
WHO
Team of four people experienced in:
Bikepacking with elements up to MTB 'Red Run' level of difficulty. Travelling up to 50-100km a day depending on route selection and level of enthusiasm, over a combination of tarmac, gravel and single mountain track.
Navigation and route planning on remote roads, tracks and highland terrain – see Event Guide for techniques you will need to use.
Self-supported remote and wild highland camping with light bikepacking gear.
HOW
The 5 day event is split into five Stages with an overnight supported mid Event camp between Stages 3-4 where there will be a BBQ and an opportunity for maintenance and to replenish food and supplies – we will transport your food to the mid Event campsite.
Each Stage will have a set time. Between Stages, there will be a short mandatory break for approximately 1-3 hours which will afford the opportunity for limited maintenance, water replenishment and issuing of the next section route book.  More details will be given at the pre-event on-line Zoom briefing at 1900hrs 7 Jun.
WHAT YOU NEED
An experienced bikepacking team of four.
Planning and navigation gear – smartphones, compasses, map cases, marker pens, romer, and other navigation / route planning items.
Adventure equipment with the safety gear you deem necessary for mountain/gravel bikepacking over remote highland terrain. This should include bike repair and first aid kits.
Light camping gear and food/fuel for self-support for 3 days (Stage 1) and 2 days (Stage 2) – we will transport your stage 2 food/fuel and any other repair / replacement kit you wish to the mid Event campsite.
Travel to and from the start / finish at Tarbet – note: Tarbet railway station is on the West Highland Line.
Personal insurance cover as you deem necessary for taking part in adventure activities within the UK.
WHAT WE PROVIDE
Pre-event briefing, on-line (Zoom) – to be held on 7 Jun 21 where you will get final details of the Event to enable you to develop the team's strategy: virtually meet the other teams; and ask any questions you may have.
Two sets of waterproofed paper maps for the event.
Team trackers – so we can monitor your progress and quickly locate you should you need assistance.
Stage Route Books – with details of the checkpoints – issued at the beginning of each Stage.
Mid Event Campsite between Stages 3 and 4 with free BBQ and contribution bar and ability to resupply your food / fuel transported by us. This will be an overnight break for 16 hours.
Finish Event with food.
Fun prizes and medals – for each competitor to record the event.
Event assistance – on-call staff, with an emergency call number to assist you with problems which may arise during the event. Note: this includes limited bike maintenance and medical assistance for minor first aid and where appropriate movement to medical facilities.
Branded Caps and car stickers.
DO YOU HAVE A GRAVEL EVENT, THAT YOU WISH TO PUBLISH ON OUR CALENDAR?
SEND YOUR FULL EVENT REPORT (PDF/DOC)WITH PHOTOS TO: