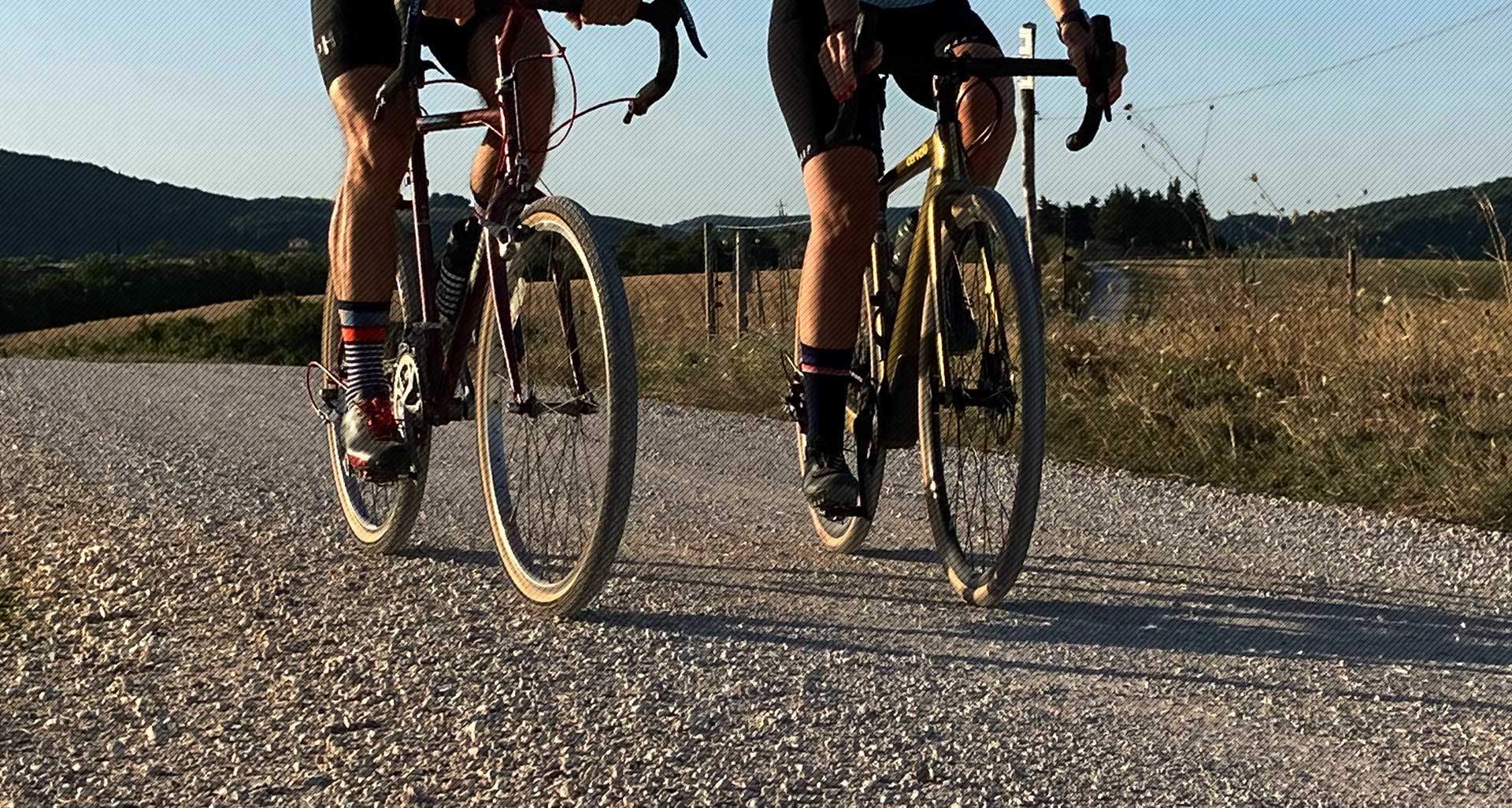 UKGRAVELBIKE.CLUB
SOCIAL RIDES, SPORTIFS & GRAVEL FUN

2021 Gritopia
Welcome to Gritopia our grit, gravel (or whatever you want to call it) adventure.
Gritopia will take you on a journey to many new places in the valley hinterland, leaving the traffic far behind and often far below you. Expect mile after mile of empty grit and gravel with a few stretches of quiet tarmac linking it all up. For 2021 there will be two course lengths to choose from.
Any suitable bike will do. A dedicated gravel bike is perfect but a mountain bike will be fine too. Oh, and brand new for 2021 – eBikes are welcome! We do however recommend leaving the road bikes at home, they'll be a tad uncomfortable and the gearing might by unhelpful in places!
"My 1st gravel event; Excellent route, challenging ride, stunning scenery. It was a great day on the bike!" 2019 Rider
What you get
Fully marked route
Course MapElectronic timing by SI systems
Feed stations fit to burst with cake, bananas and High 5 energy products
Event village with food & drink
TweedLove surprise swag
Personalised Number Board
The best course medics available
Safety marshals
On site tech support
Instant results service
---
DO YOU HAVE A GRAVEL EVENT, THAT YOU WISH TO PUBLISH ON OUR CALENDAR?
SEND YOUR FULL EVENT REPORT (PDF/DOC)WITH PHOTOS TO: