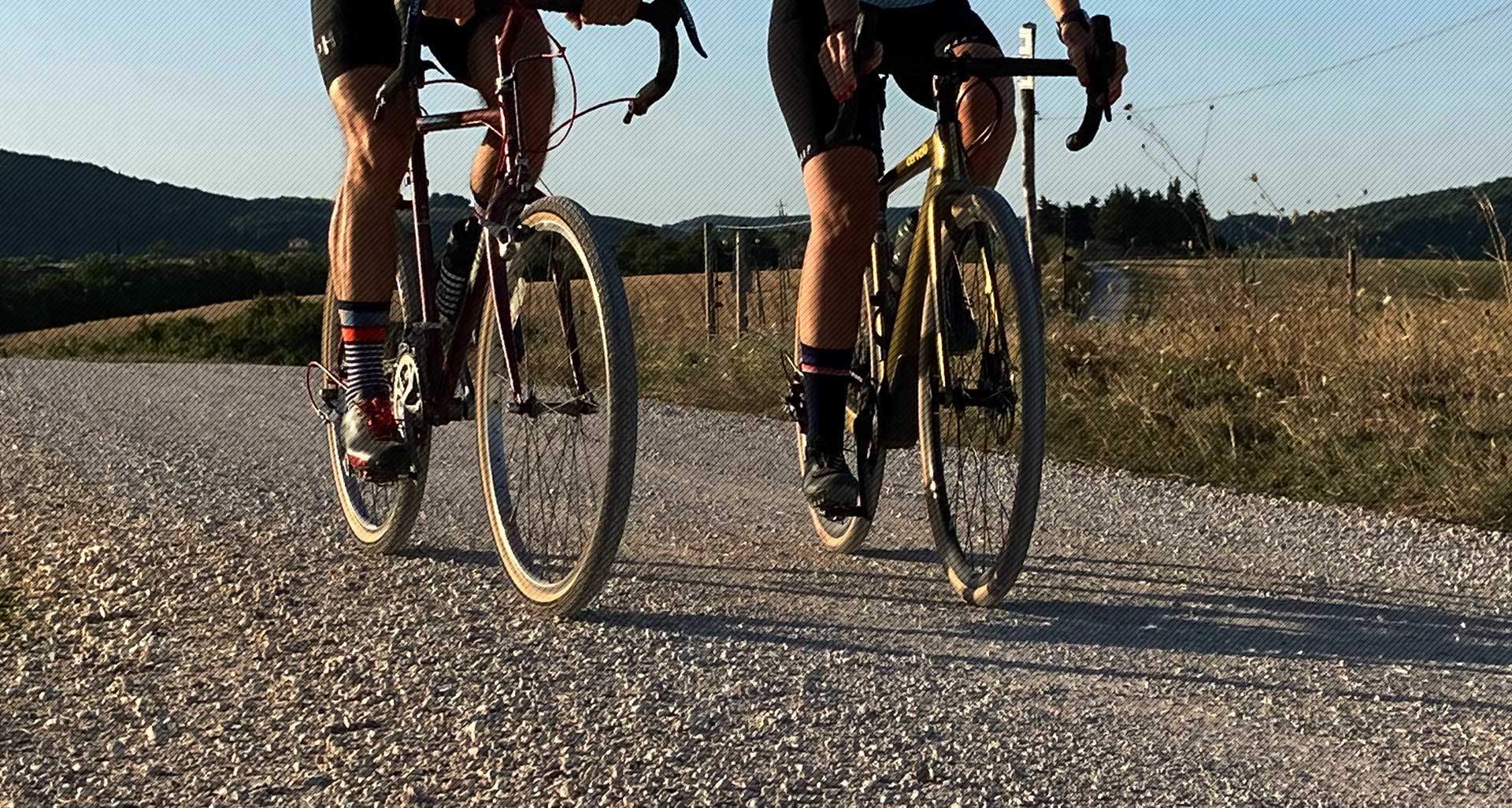 UKGRAVELBIKE.CLUB
SOCIAL RIDES, SPORTIFS & GRAVEL FUN

2022 MARAUDER GHOST RIDER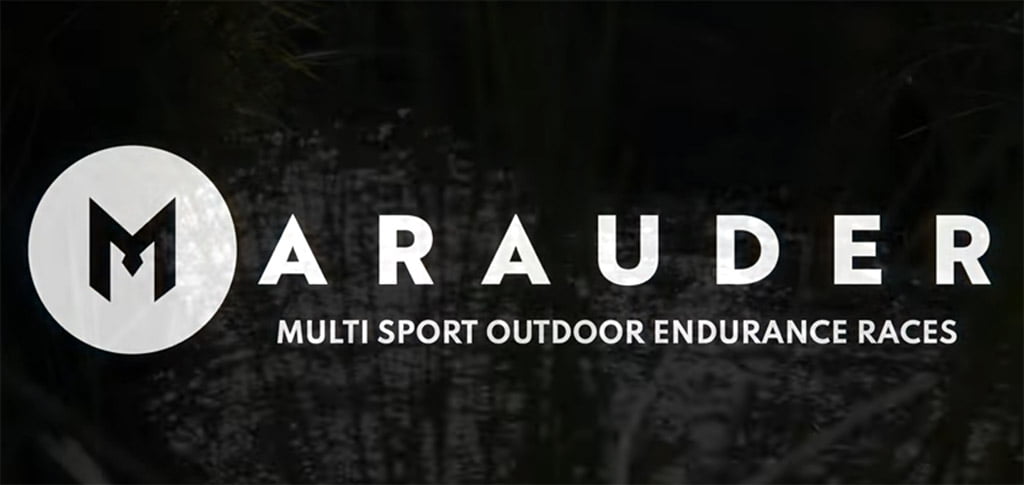 GHOSTRIDER GRAVEL BIKE RACE OVERVIEW
The GhostRider Gravel Bike Race is the epic nighttime gravel bike race you've been searching for.
The concept of the GhostRider is to conquer a 13-mile gravel bike circuit as often as you choose in a 4-hour time window, all under cover of darkness.
The GhostRider Gravel Event will take place on the 26th of November, starting at 4 pm.
Combining 50% Gravel and 50% tarmac, the circuit starts just north of the village of Helmsley in the North York Moors at Harriet Air Farm, with a 2.5-mile road section to begin with. You'll then go off-road and traverse 7.5 miles of twisting, tree-lined gravel paths before returning to the road for the final 3 miles back to the checkpoint to start your following circuit.
The goal is to conquer as many laps of the circuit as possible.
The perfect Gravel Biking challenge going into the winter months
We will have timing GPS tracking so we can award some fantastic spot prizes from Planet X.
The GhostRider is the gravel bike race where you can challenge yourself and push your boundaries.
Event profile and Terrain: New on the scene to Gravel Bike Rides in Yorkshire. The GhostRider Gravel Bike Event is a one-of-a-kind medium-distance gravel bike event based around a 13-mile loop.  It's over challenging terrain, but the real challenge comes from deciding how many laps you want to attempt within the time limit.
Whilst the terrain is tricky, the actual test of mental and physical strength comes from the nighttime environment and winter temperatures.
Your hill-climbing prowess and bike-handling ability will be tested in the inaugural GhostRider Gravel Bike Race.
PRIZES TO BE WON
We've got great spot prizes from Planet X that we'll be giving out on the night
All those that complete at least one lap will be entered into a prize draw on Monday 28th November to win:
A set of Fulcrum Rapid Red 500s
Carnac Winter Clothing Bundles
Carnac Travail Mountain Bike Shoes
MANDATORY KIT LIST
To participate in the GhostRider Gravel Bike Event, you must bring the following items as part of your mandatory kit.
Helmet.
Lights – a front light with a minimum 700-Lumens, and rear strobing light.
Backup Lights or Power Source – you must have at least a 5-hour minimum running time.
First Aid kit – including a foil blanket or emergency bivi bag.
Bike Repair Essentials
Waterproof Jacket – preferably with a hood.
Warm Clothes
Water and Nutrition
Mobile Phone – with the race directors number in it (won't be available until the event briefing)
Although not mandatory, we would recommend bringing:
Hat
Gloves
Cycling over shoes
EVENT FACILITIES AND SUPPORT
Family, Friends and Supporters –We actively encourage spectators to come along to cheer and enjoy the event environment. Perhaps you want to come along and get a feel for what it's like to participate.
Mechanical Support – Planet X Bike Technicians will be available to provide essential mechanical support. Don't expect them to carry out a full service; this is for small last, minute basic support. Please note, there may be a charge for some parts, you will be asked in advance before a repair is made.
D.I.Y Pit Station – there will be several bike stands, some basic tools, a track pump etc for competitors to use. Once registered, Competitors will be able to access these facilities.
Car Parking – there is ample parking facilities on-site, please follow instructions and speed limits on site.
Toilets  – there are toilets on-site.
Medical and emergency – there will be emergency medical personnel in attendance. For minor bumps and scratches, we suggest you bring along a personal first aid kit.
Refreshments, food and drinks – refreshments and snacks will be available with strategically placed feed stations.
THE GRAVEL BIKE ROUTE
GhostRider Gravel Bike Event, North  Yorkshire Moors: 13-Mile Loop
It's a loop of a challenging 13-mile route to the north of Helmsley, climbing up onto the North Yorkshire Moors to traverse the golden gravel paths before dropping back down into Helmsley to finish the circuit.
You'll face a mixture of terrain from gravel bike tracks to country roads, experience some sharp leg-burning climbs and feel the thrill of racing through the night.
WHAT'S INCLUDED
GPX TRACKER
Every participant will be issued with a GPS tracker when they register, that will allow us to keep track of where everyone is on the course. Your finishing time and any split-times will be posted on the Marauder website.
MARKED AND MARSHALLED ROUTES
The route will be marked with signage and Marshalls at key points along the route. There will be a feed station on the route where you can pick up snacks and drinks as needed.
COMPLIMENTARY EVENT PHOTOGRAPHS
Complimentary digital downloadable event photographs, taken on the day by our photography partners will be posted on the Marauder website. We can't guarantee to always get a photo or a perfect shot. But, they do their best to get great shots of all competitors. Remember though, looking good is your responsibility, we don't take responsibility for hair and makeup, that's down to you!
PRIZES TO BE WON
Fulcrum Rapid Red 500 Wheelset
Carnac Winter Clothing Bundle
Carnac MTB Shoes
DO YOU HAVE A GRAVEL EVENT, THAT YOU WISH TO PUBLISH ON OUR CALENDAR?
SEND YOUR FULL EVENT REPORT (PDF/DOC)WITH PHOTOS TO: