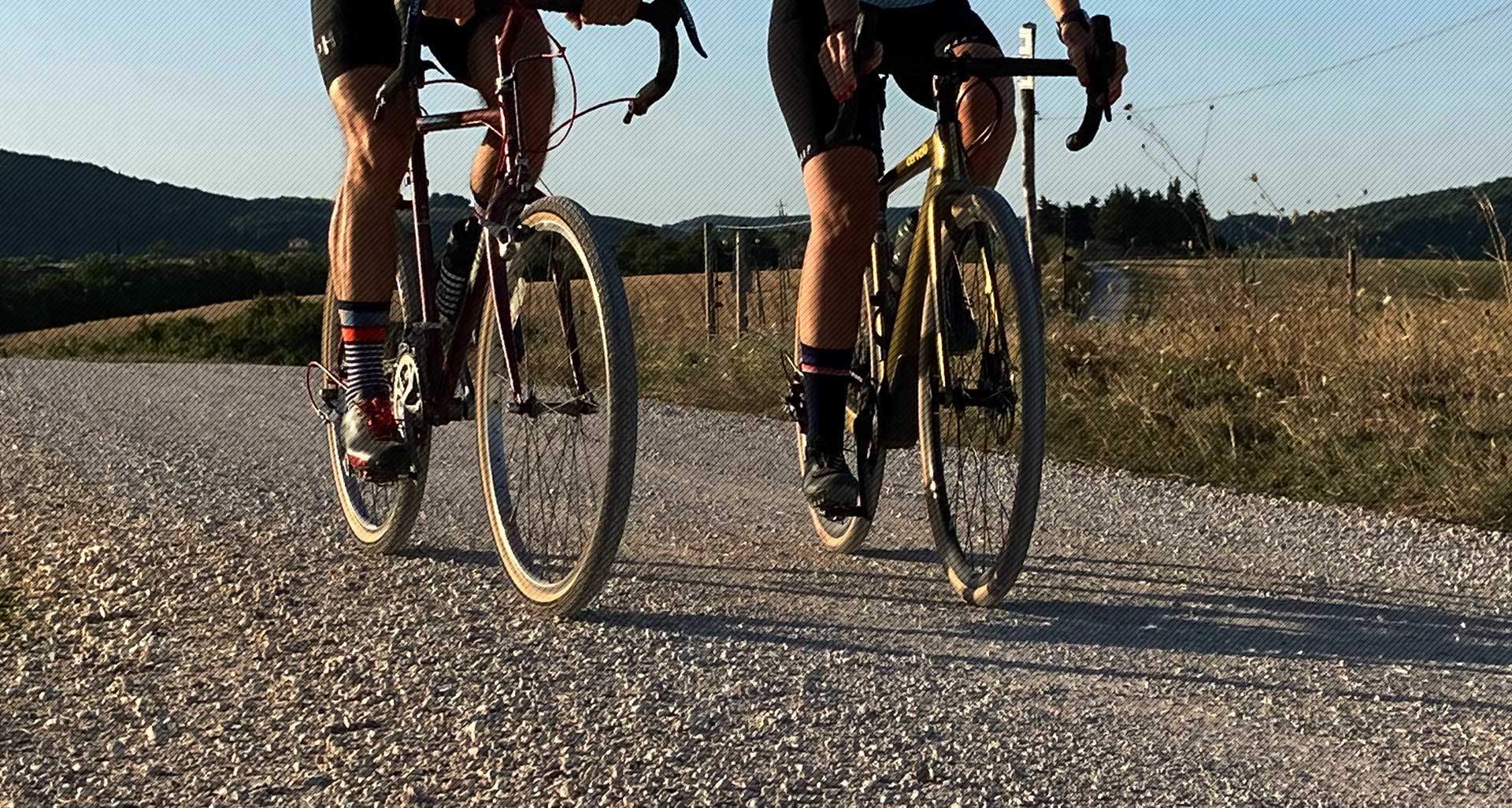 UKGRAVELBIKE.CLUB
SOCIAL RIDES, SPORTIFS & GRAVEL FUN

Cotswolds Gravel Sportive
RIDE OVERVIEW
A glorious 87km gravel sportive in the charming Cotswolds. Taking in sections of the Roman Fosse Way and off road tracks in the hills including the Cotswolds Way & Monarchs Way, this is a great day on the bike suitable to new & experienced gravel riders in a lovely part of the country.
DISTANCE: 87KM | ELEVATION: 1106M
RIDE DIFFICULTY 3/5
TECHNICAL DIFFICULTY 2/5
PERCENTAGE OF ROUTE OFF ROAD 60%
Bike & Tyre Choice: The route is mostly on gravel tracks, quiet country lanes and a brief section on open country fields. The route is designed for gravel bikes with approx 40mm tyres. Early September should mean dry tracks but we will keep you up to date with conditions.
THE ROUTE
Didmarton: 87km, 1106m
Starting from Didmarton we initially head south on local bridleways, byways and country lanes to pick up in the wheel tracks of the Romans on a 20km long, almost arrow straight, section following the course of the Fosse Way. The first half of the route is generally flat or rolling but as we turn off the Fosse Way and head towards the Cotswolds Hills the terrain start to get a bit more challenging. We climb on gravel tracks up through Ozleworth Park across to Wotton-under-Edge to pick up sections of the Cotswolds Way and Monarchs Way following the edge of the Cotswolds escarpment. A final section across open country fields then around the outskirts of Badminton Park brings you back to the finish.
DO YOU HAVE A GRAVEL EVENT, THAT YOU WISH TO PUBLISH ON OUR CALENDAR?
SEND YOUR FULL EVENT REPORT (PDF/DOC)WITH PHOTOS TO: