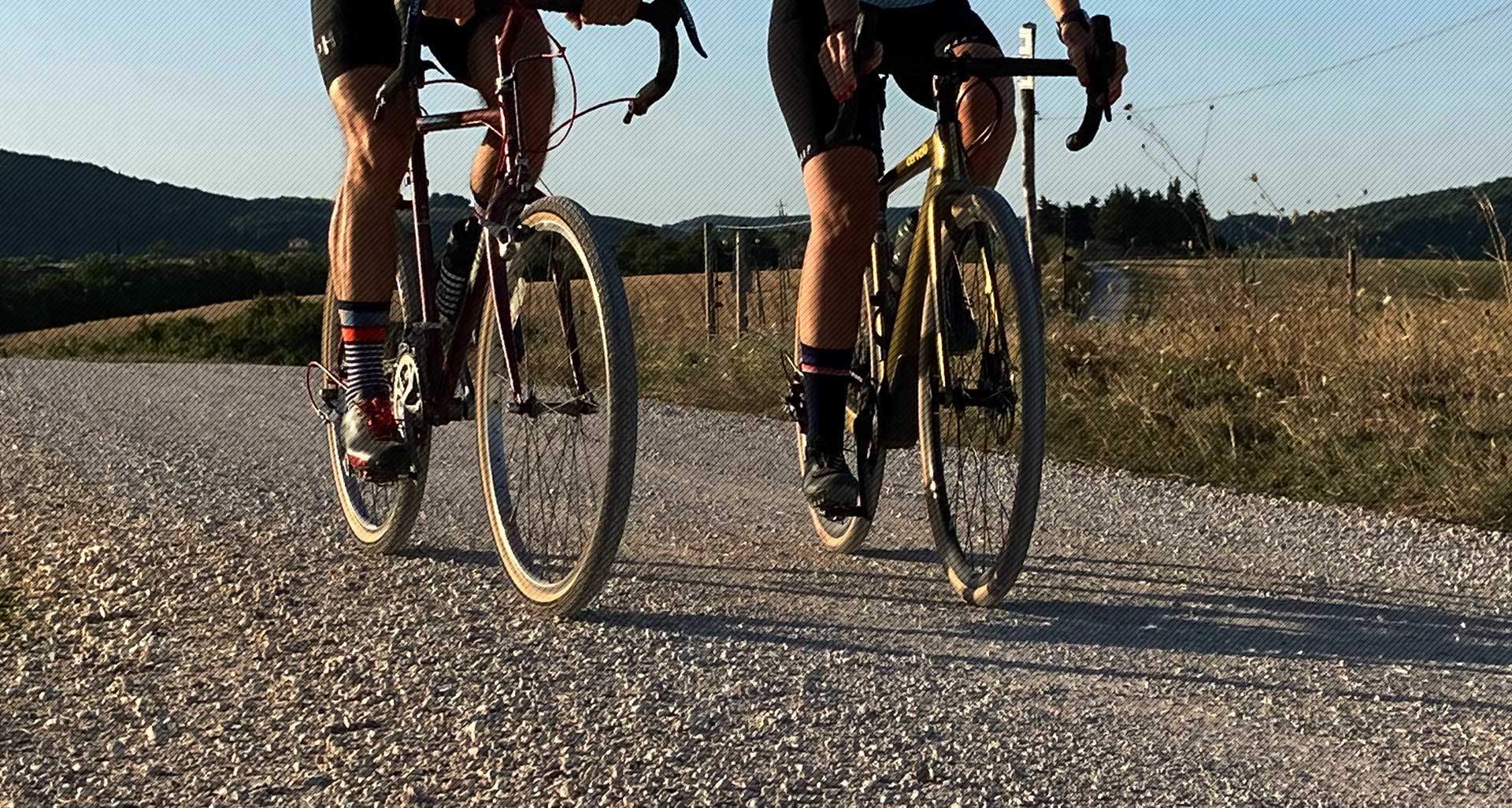 UKGRAVELBIKE.CLUB
SOCIAL RIDES, SPORTIFS & GRAVEL FUN

The Gnarmac Attack – A Gravel Themed Reliability Ride in the Peak District.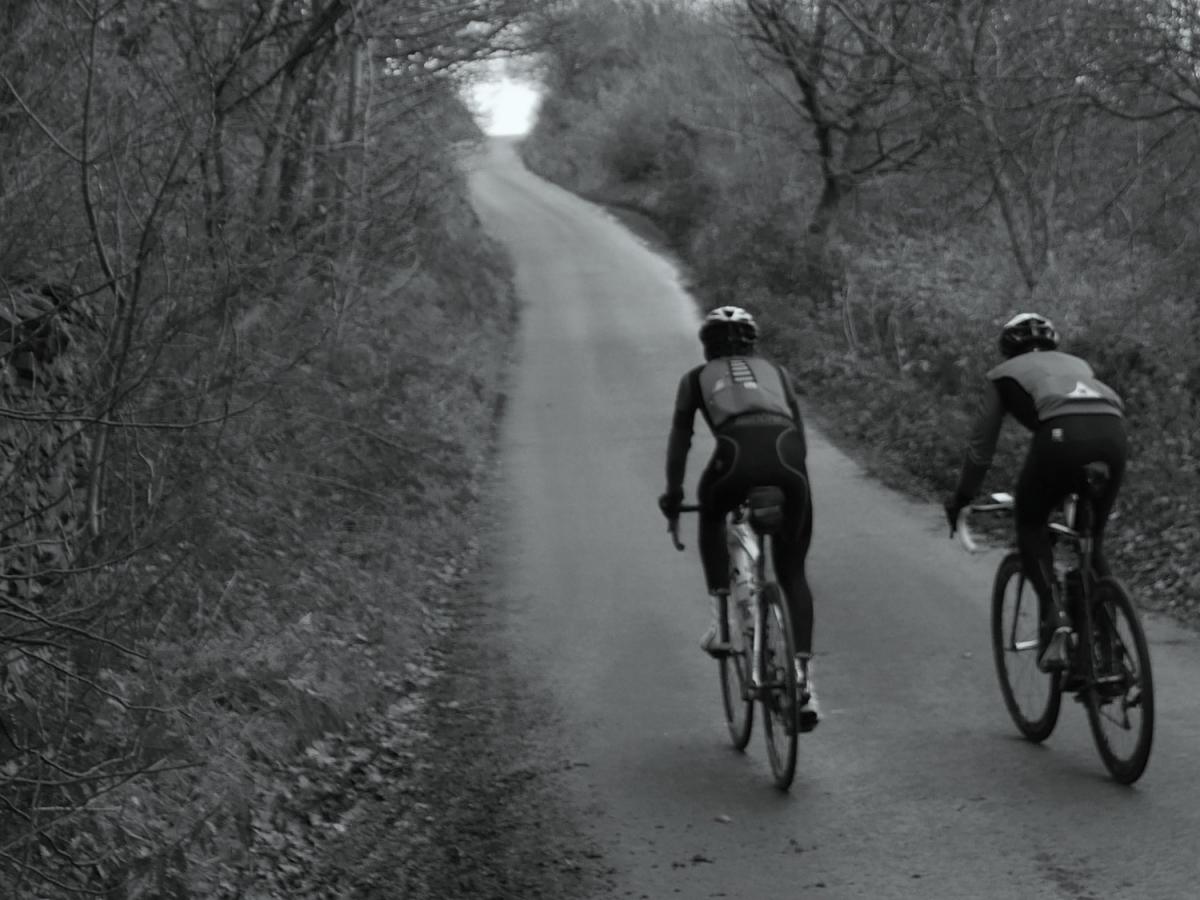 THE GNARMAC ATTACK – WHAT'S THAT THEN ?
THE GNARMAC ATTACK IS AN UNSUPPORTED, UNMARSHALLED ADVENTURE ON THE QUIET ROADS, BYWAYS AND BRIDLEWAYS OF THE GLORIOUS PEAK DISTRICT NATIONAL PARK.
The event is based on the reliability ride format, where the aims is to successfully complete an un-signed pre-determined route within nine hours.
The event is the similar in concept to our previous events, including the Hardcore100. However this time we will be using some different trails to present you with a fresh challenge.
Our idea is to get riders to think for themselves and not only test their riding skills but their ability to navigate.
The 100 km route is around 30% off road on bridleways and byways. We'd recommend you use either a gravel, cyclocross or mountain bike – using a skinny tyred racing bike would probably result in a good walk. We've tried to pick a route that is rideable whatever the weather and covers varied terrain. We've 30 years experience of riding around this area so hopefully we'll be able to show you some of our favourite trails.
We have purposely not included any feed stations at the event. We would rather you bought food and drink on route to help our local small businesses and contribute to the communities you are riding through.
However there will be tea, coffee and cake available at the event HQ when you get back from your ride. We think you'll have earned it by then !
We'll send you a GPX file with the route details the week before the event start. This way we can keep you in suspense as long as possible and stop you getting a cheeky practice in!
We've also a couple of other events on this year the Ronde van Vegas and the Peaky Grinder. Don't forget to check them out.
WHERE
The Gnarmac Attack starts from the village of Holmesfield on the edge of the Peak District. From there the route heads off and explores some of the best bridleways, unclassified roads and country lanes that the area has to offer. The route is approximately 30% off road, but this will seem like longer as you go slower when there is not tarmac under your tyres. The exact route will be kept secret to entrants until around a week before the event. That way we can keep you guessing and stop you getting a sneeky recce in.
WHEN
The Gnarmac Attack is happening on May 12th.
The event HQ is
Holmesfield Village Hall.
Vicarage Close
Holmesfield
S18 7WZ
Registration will open at 8am and the event HQ will close at 5 pm
A few days before the event we will send you a rider briefing pack.
This will include a GPX file with the route on and course notes.
FREQUENTLY ASKED QUESTIONS / RULES
THE GNARMAC ATTACK IS AN UNSUPPORTED, UNMARSHALLED RIDE ACCROSS QUIET ROADS, BYWAYS AND BRIDLEWAYS IN THE PEAK DISTRICT NATIONAL PARK. WE LIKE TO KEEP THINGS SIMPLE, HOWEVER TO HELP US, THE COMMUNITIES AND THE ENVIRONMENT YOU ARE RIDING THROUGH WE DO HAVE A FEW RULES TO AVOID US HAVING SLEEPLESS NIGHTS WORRYING ABOUT YOU.
What type of bike's best for this event ?
We do all the recce for the event on a cyclocross or gravel bike. A mountain bike is also suitable, however it will be slower on the road sections.
What tyres do I need ?
We've ridden the route using Schwalbe G-One's and used these as the benchmark for the routes suitability. We recommend a tyre with a minimum of 32mm width and nothing too slick.
Besides the bike what kit do I need ?
Helmets are manditory. If you don't wear one, you're nothing to do with us. besides that Riders should carry a spare inner tube, pump, multi-tool, waterproof, at least a couple of water bottles and some money for food and drink. It is recommended that you carry a basic first aid kit
What happens if I get lost ?
Either look on Google Maps, ask a local or phone your mum. The route is not signed but you will get a GPX file to follow. If you can't read a map this event is probably your cup of tea.
Is it a race ?
No, it's a reliability ride. You have 9 hours to get round the course. It is not definately a race. It is not timed, there are no prizes for getting back first. If you want to race go to a different kind of event and pin a number on your back.
I've booked on, but can't make it. Any chance of a refund.
Bar an apocalyptic event, the Gnarmac Attack will go ahead. No refunds will be given, but you can transfer your entry to a mate if you let us know.
Is there any mechanical support ?
Nope, there's no mechanical support, sweeper or sag wagon. It's up to you to make sure that your bike is in a suitable condition before you ride.
Am I insured ?
The event has it's own public liability insurance. However we recommend that you take out insurance with the likes of British Cycling, just in case the worse happens.
DO YOU HAVE A GRAVEL EVENT, THAT YOU WISH TO PUBLISH ON OUR CALENDAR?
SEND YOUR FULL EVENT REPORT (PDF/DOC)WITH PHOTOS TO: