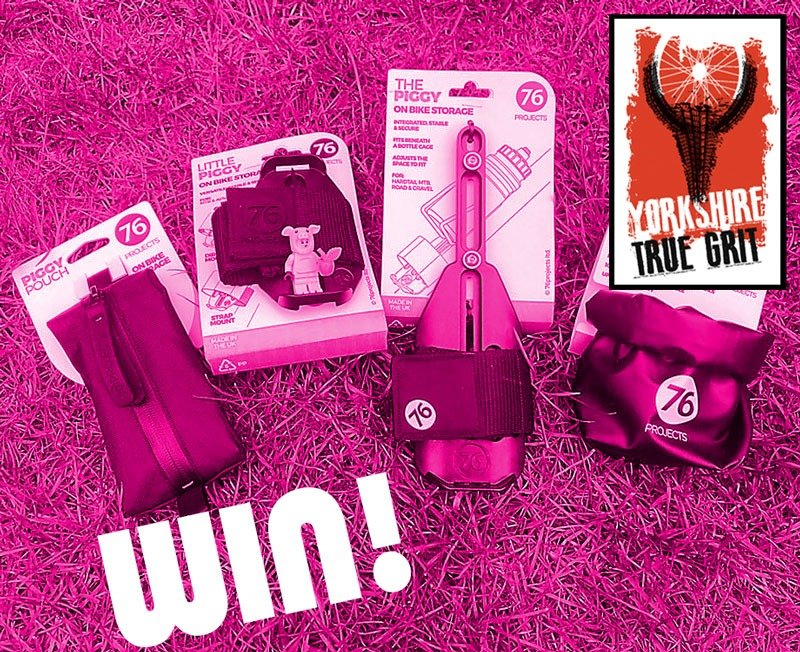 76 Projects I Win a pair of Yorkshire True Grit tickets!
As sponsors of Yorkshire True Grit we're giving away a pair of tickets for the UKs toughest adventure race AND our full range of Piggy on bike storage solutions.
Entries are via Instagram  https://www.instagram.com/p/Bxp5-b8B7aG/,
in order to enter:
1) Like this post
2) Follow us
3) Comment below, tagging a friend and suggesting what unusual item they need to store in their Piggy on bike storage for YTG.

You also need to include the following tags so we can register your entry #76ytg19 @76projects @yorkstruegrit.
Here's an example:
@gritster99 I think you should but a bacon baguette in your Piggy!  #76ytg19 @76projects @yorkstruegrit.
Entries must be received by 10pm 28th May, with the winner being announced on the 29th.