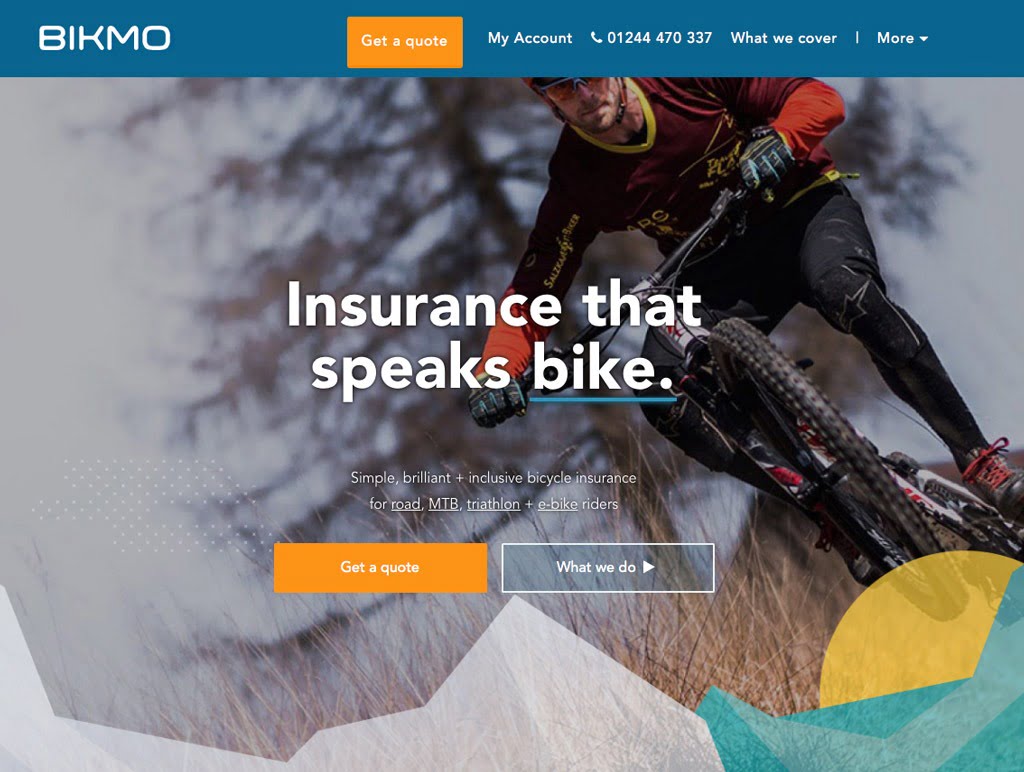 Love Gravel Riding, love Bikmo Bike! Club Insurance as a technical sponsor.
Whether you're a dedicated roadie, a weekend warrior, a super commuter or if MTB is more your style, it's worth protecting your ride to give you peace of mind and protection should the worst happen.
Why?
It's a sad fact that bike thieves do exist and also, accidents can happen in the blink of an eye. Whether it's that pothole you didn't anticipate, someone on the club ride taking a crash upfront or something as simple as your carbon bike taking a stumble in a cluttered garage.
It stands to reason that you want to make sure that what you've spent your hard-earned cash on is protected, so why not do so with a policy that is simple, brilliant, comprehensive AND that has been carefully created by a bunch of cycle enthusiasts who understand and love bikes as much as you do?
After all, for the most part, specialist bike insurers will provide you with the far greater cover than the more general cycle insurance that home insurers provide.

This is where Bikmo comes in. Imagine a super straight-forward policy that includes everything you need, from the basic theft, damage and vandalism cover right through to competition and race fee cover and worldwide travel insurance.
That's not all either.
The following benefits all come as standard with any Bikmo policy:
Theft, accidental damage + vandalism
New for old
Up to 50% multi-bike discount
0% interest on monthly payments
Cover extended to family + friends
Returning home cover
Additional cover (free) towards accessories, clothing + bike boxes
Worldwide travel cover
No claims discount
Optional covers for PLUS and RACE include:
Competition cover
£2m Public liability cover
£20k Personal accident
Over £5k medical expenses
Imagine….
Scenario 1 – You're out on the road riding your lovely new prized carbon wheels and a delayed reaction (by you) means you've cycled straight into the back of a parked vehicle.
Scenario 2 – You lock your bike around the corner whilst you nip into your local coffee shop for a flat-white. You walk back only to find a bike thief has nicked your bike.
Scenario 3 – You touchdown in Majorca for the all-important training camp. You're waiting at the baggage area, and you're still waiting….still waiting. What do you know, lost luggage means your training bike is a no show.
Whether it be damage, loss or theft, bike + kit insurance is a highly important essential for every cyclist.
Get a quote. Get covered. Get riding.