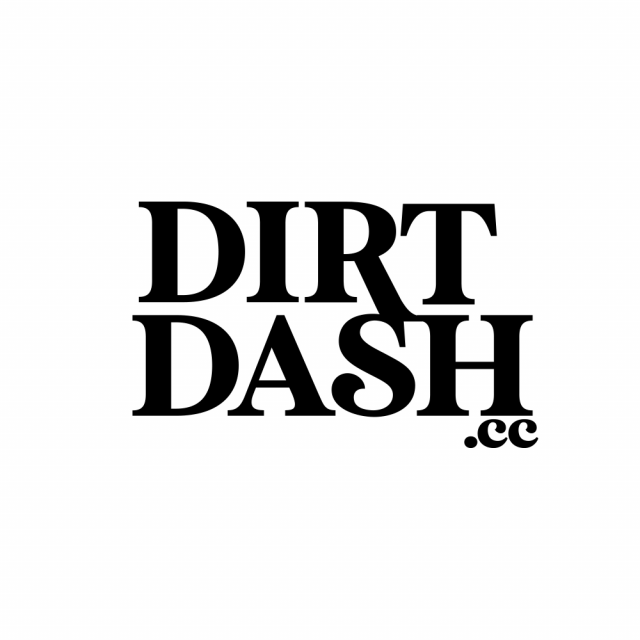 Scouting for adults – Dirt Dashes bring fun gravel and bikepacking experiences to Dorset, Wales and Dunoon in 2021
The Dirt Dashes, a series of gravel and bikepacking events in England, Scotland, and Wales, are back for 2021. All events are a non-timed, self-supported reliability trial with overnight camping and great local food. The £85 entry fee covers the GPX file for navigation and a free Komoot regional map bundle, a tasty evening meal from Winston Churchill Venison at a scenic campsite and a bundle of carefully selected goodies. For the Dorset Dirt Dash there is also a one day 100 mile option with an entry fee of £45. The routes for the events are suitable for gravel and mountain bikes.
There are not many rules apart from 'don't be a dick'. The Dirt Dash events originated as the Dorset Gravel Dash back in 2012. Charlie Hobbs, when he was better known as Charlie The Bikemonger, started a 100 mile gravel event, and then added an overnight 50/50 mile option for the more adventurous, or those that were in less of a hurry and wanted to stop for a pint and take the view in. Charlie comments: 'I have teamed up with Markus, so we can go "brexiternational" and put on a Dash in England, Scotland, and Wales. In September 2019 we put on the Surly Dunoon Dirt Dash, which was a tremendous success, with over 50 cyclists taking on a challenging route along a mountainous and beautiful Argyll coast in Scotland. The food was excellent, the beer flowed and everyone had a jolly good time. It's not a bloody race, it's very much like scouting for adults with a beer. You get to see the best of a remote area, camp out, eat well, make friends and have a great adventure. Whilst the ride is no walk in the park, it is very achievable and realistic, but still a grand adventure you will look back on fondly."
While the events had to take a pandemic break in 2020, co-organiser Markus Stitz, a round the world singlespeed cyclist who has designed a number of bikepacking and gravel routes, is looking forward to the return of the Dirt Dashes. Markus comments: 'Bikepacking and gravel riding have seen a huge surge in popularity across the world in recent years. I have completed a number of the big races in recent years where the clock never stops. While really hard, those events are always a great chance for me to catch up with other riders. Often it feels like a big family gathering. This social element is at the heart of the Dirt Dashes. And while the routes are challenging, there is no clock ticking in the background, and riders can help each other out if needed. We simply want people to ride at their own speed and have a great time, and carry whatever they think they need to do this. After riding Charlie's route in Dorset I was inspired to find a similar scenic route in Scotland, and Dunoon ticked all the boxes. Having jointly designed the new route in Wales, I especially look forward to the premiere of the Wales Dirt Dash in 2021.'
There are only a very few entries left for the overnight Dorset Dirt Dash on 29/30 May and the one day Dorset Dirt Dash 100 on 30 May. The Wales Dirt Dash, starting in Govilon, takes place on 1/2 May, while the Dunoon Dirt Dash takes place on 25/26 September to avoid the Scottish midges. A link to enter and more information for all events can be found at dirtdash.cc, on Facebook @dirtdashcc or Instagram @dirtdashcc. The Dirt Dash Appreciation Society, a group on Facebook, is a good resource to exchange information with other riders.
About Dirt Dash Ltd
Dirt Dash Ltd is a new venture from Markus Stitz and Charlie Hobbs. Markus Stitz is the founder of Bikepacking Scotland and has designed a number of popular bikepacking trails in Scotland. He is a filmmaker and the first person to circumnavigate the world on a singlespeed bike. Charlie Hobbs is the founder of the Dorset Gravel Dash, which was the inspiration for the Dirt Dash events. The Gravel Dash has been running successfully for 6 years now and has attracted more than 250 gravel riders in 2019. Charlie also successfully ran 'Charlie the Bikemonger' from 2003 – 2019 and has a wide network of contacts in the cycling world.
www.dirtdash.cc // Facebook @dirtdashcc // Instagram @dirtdashcc