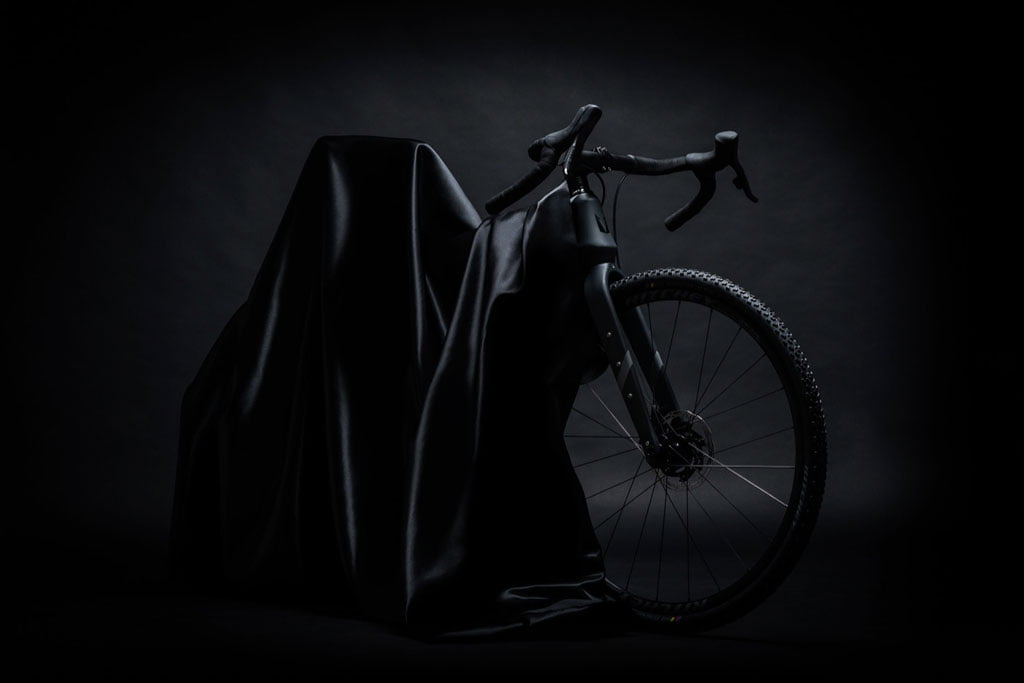 NEW E-GRAVEL BIKE: Crow Bicycles Announces Pre-launch on Indiegogo Platform
An ultra-light carbon Gravel eBike
State-of-the-art with top- notch materials and components (from SRAM, Shimano, Miranda, Ritchey…)
A bicycle master in all terrains: gravel roads, tarmac, commuting, bikepacking…
And, it ́s an eBike!
The most versatile eBike ever, ride it with or without the battery and motor pack. Go anywhere on a Crow.
The only bike you need, with a uniquely removable power pack Fazua Evation, allowing you to use it as a standard bike, if you want!
Lighter and faster than other eBikes.
Version with aluminum frame – carbon fork is also available.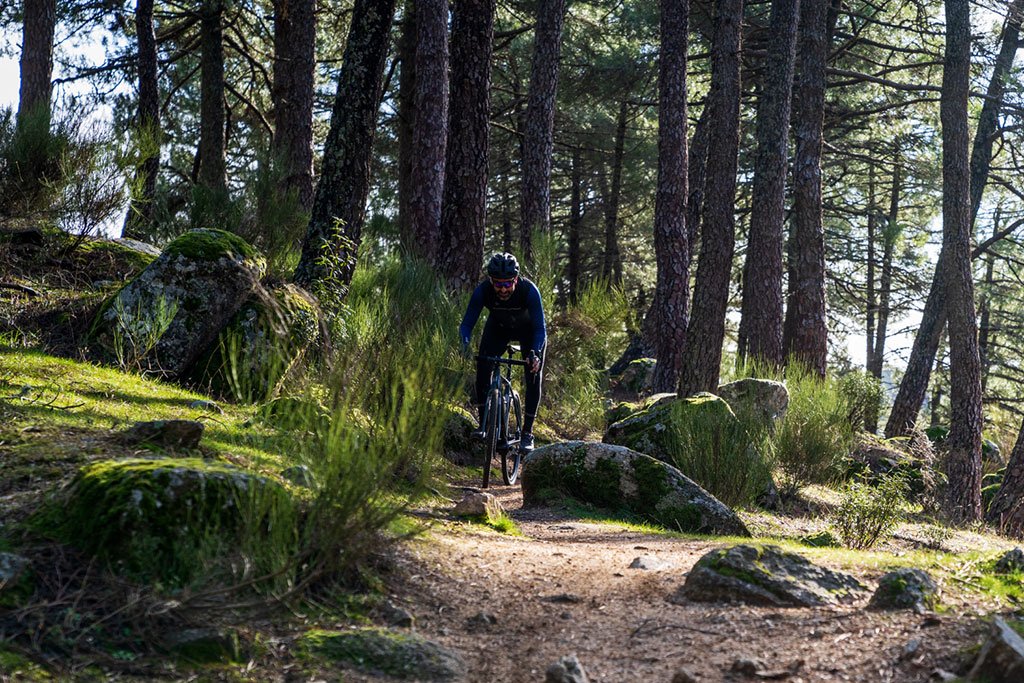 San
Diego, CA (January 12th, 2021) – Crow Bicycles announces the start of their first crowdfunding campaign on Indiegogo. The Crow team selected Indiegogo for their pre-launch campaign based on their history of launching innovative products to consumers and ongoing support of entrepreneurs. The goal of the Crow pre-launch is to generate interest in their upcoming line of performance e-Gravel bikes.
Crow CEO David Toledo said: "We are thrilled to bring cycling enthusiasts a performance bike that can deliver extra power whenever you need it. Our plan is to launch a full line of ultra-light Gravel eBikes in February at a reduced price for early backers."
The Crow team consists of veteran industry experts from Spain and the United States with a collective 16 years' experience developing familiar models, focusing their effort now on creating the most progressive Gravel ebike in the world. It's this team that is also breaking the mold of distribution, making this first offering to fans via crowdsourcing on Indiegogo, with a range of purchase options for early backers.
Crow is also looking to disrupt a 200 year old industry by connecting consumers to their brand in a meaningful way. The Crow app will help riders understand their performance and provide unique opportunities to engage directly with the brand. The app will feature GPS navigation, tracking and a speedometer, as well as metrics like cadence, rider power output and torque generation. On top of this, it can also communicate with the battery to display current battery levels and range, and give a technical overview of the motor system. The Crow Research & Development team is working on multiple patents and has big plans for the bicycle industry.
You can visit the Crow Indiegogo pre-launch page here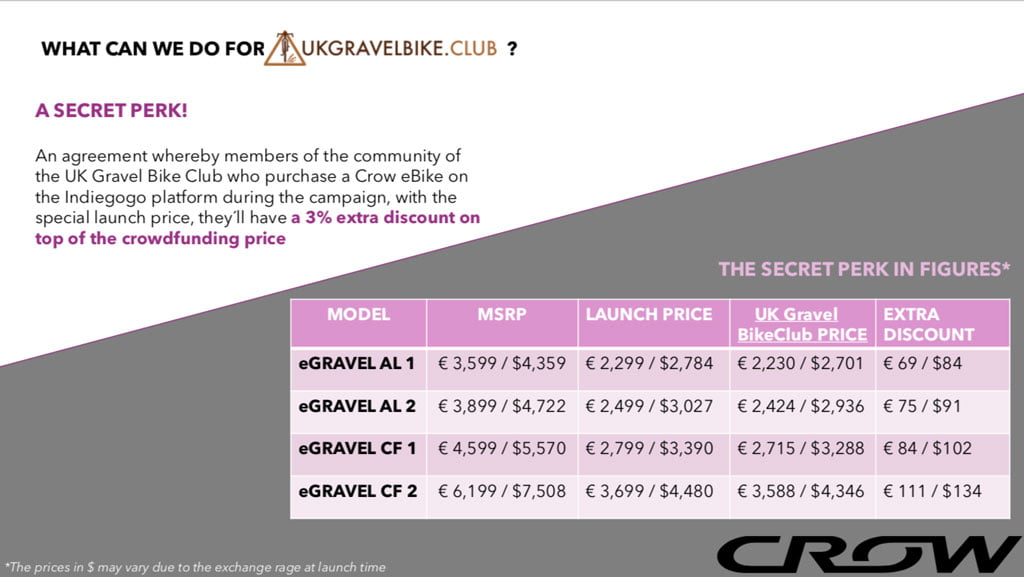 The pre-launch page will be used to notify potential customers when the launch is live and they can benefit by purchasing a Crow e-Gravel bike at a discount of up to 30% off MSRP, depending on the model selected.
About Crow Bicycles
Based in Madrid, Spain and San Diego, Calif. Crow Bicycles is launching one of the first crowdfunded Gravel ebikes on Indiegogo.