Crow Bicycles Introduces World's First Crowdfunded Ultralight eGravel Bike with Fully Removable Powerpacks for True Dual-Purpose Riding
San Diego, CA (March 1, 2021) – Crow Bicycles is introducing an ultralight performance eGravel bike featuring removable powerpacks for a true dual-purpose ride on Indiegogo today. The crowdfunding campaign allows early backers to secure one of four models with pricing starting under $2,900. Crow ultralight eGravel bikes feature high-performance SRAM/Shimano group sets to provide precise translation of human pedal power to the rear wheel. The meticulously designed frameset and ergonomics provide a balanced positioning for both the attack and the commute. With the powerpack seamlessly integrated into the frame's downtube, Crow also gives you power on demand to take you farther. This is not just an e-bike; this is an ultralight performance eGravel machine with an unprecedented versatility that doesn't sacrifice performance.
"Crow Bicycles will build a bridge between core purists and those who want the benefit of electric assistance by providing a premium performance bike that operates comfortably in both worlds," said David Toledo, co founder and CEO of Crow. "Our mission is to disrupt the industry with a premium quality, performance eGravel bike that seamlessly enhances human power output."
Crow Bicycles is accepting orders on four models ranging from fully carbon to aluminum and carbon combination framesets, all of which will be equipped with hydraulic disc brakes, carbon fiber front fork, Ritchey componentry, and Fauza Evation drive system with the unique removable powerpack.
With nearly two decades of collective experience developing disruptive and revolutionary bicycles, the Crow team is now focused squarely on creating the most progressive eGravel bike in the world. By breaking the mold of distribution and making multiple models available to early backers via crowdfunding, Crow is able to provide their ultralight bicycles with premium componentry at unmatched pricing. Additionally, Crow is finalizing a mobile app that will help riders understand their performance and provide unique opportunities to engage directly with the brand. The app will feature GPS navigation, tracking and a speedometer, as well as metrics like cadence, rider power output and torque generation. It can also communicate with the battery to display current battery levels, range and overview of the motor system.
To learn more and gain early access to Crow Bicycles, visit its Indiegogo launch page here
---
This is a special moment for Crow and your contribution means the world to them. If you decide to back their campaign you will receive one of the best eGravel bikes ever built, however you are also helping to positively disrupt the bicycle industry. They plan on building premium bicycles first, however they're also focused on larger initiatives that will lead the transition to micro-mobility and reduce our carbon footprint.  As a thank you for your support, they want to offer us an exclusive VIP discount on any of the Crow models.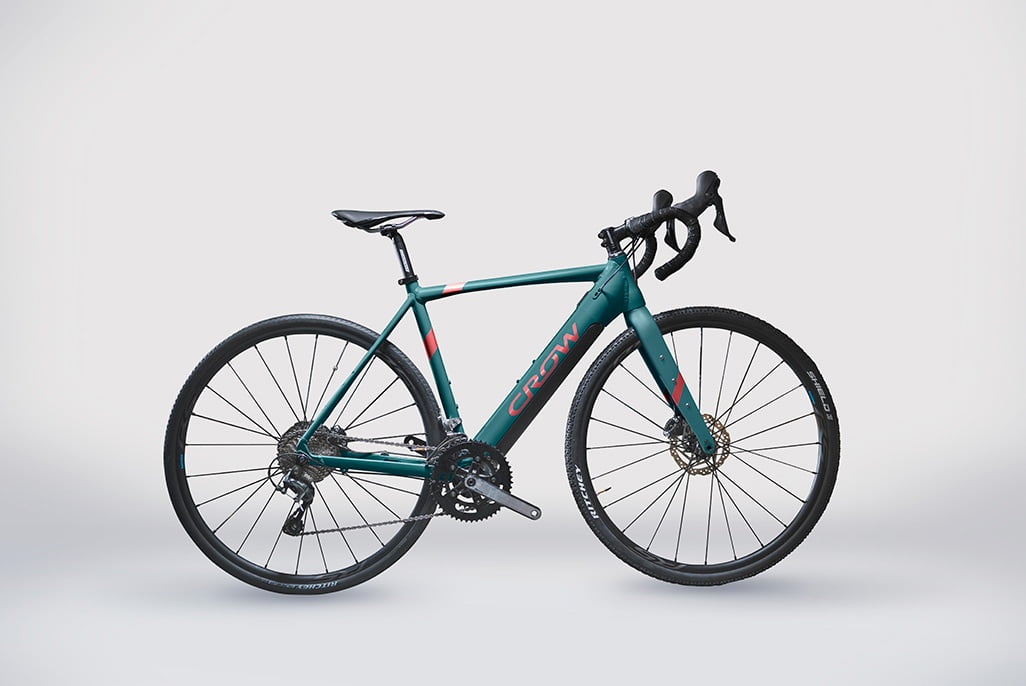 Gravel AL2:
Our entry product is one of the most versatile for the price. Built with a light but bulletproof aluminium frame and the same high-end carbon fiber fork than our top models to provide you comfort and weight reduction. This versatile machine delivers 20 gears of a reliable Shimano Tiagra groupset. Get lost traveling around the world, always will find compatible parts for this fantastic groupset with hydraulic brakes.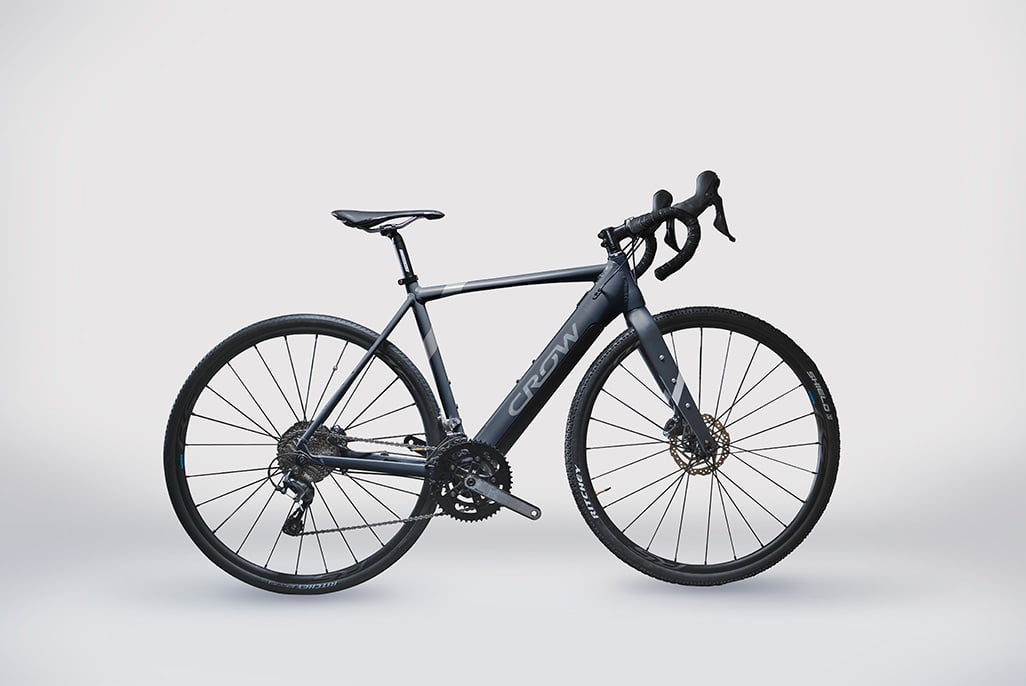 Gravel AL1:
Unbeatable specs for the price. The same frame and fork of the A2, but with a stunning SRAM Rival 1 groupset. The first model with 1x transmission of our bike range brings you the same specific gravel technology as the most expensive products on the market, with a price without competence. The Ritchey wheelset Tubeless Ready is the ice on the cake of this gravel machine.

Gravel CF2:
The perfect balance. If you were looking for a bike with a dedicated gravel groupset from Shimano, the GRX and in a package with a ultra-light carbon fiber frame and fork, this is your bike. The best of the top carbon technology with its magical impacts absorption and absolute agility to nail it in the most technical sections of your gravel rides.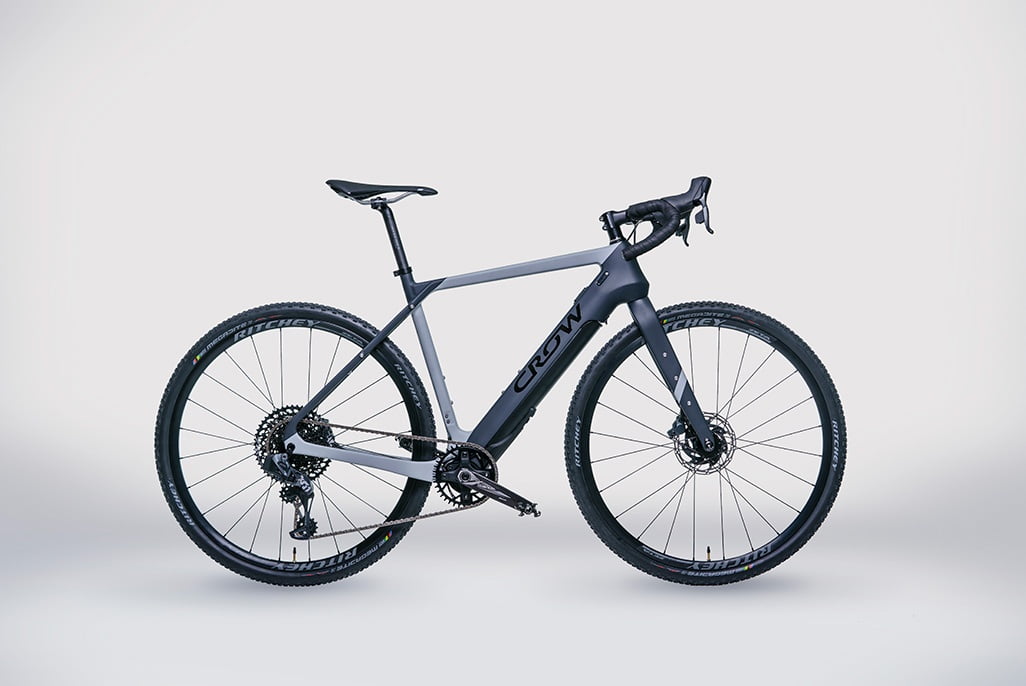 Gravel CF1:

Our super-star. If you close your eyes and imagine your perfect gravel eBike, probably you could imagine a beautiful machine built with the best carbon fiber and dressed with the latest wireless transmission and premium cockpit and seatpost. Just open your eyes and make your dream come true with our top of the line. The same ultra-expensive parts than our competitors, but at less of the price with this irresistible launch opportunity, just for you.
---
About Crow Bicycles
Crow Bicycles was created to disrupt the cycling status quo by providing premium ultralight performance ebikes directly to the consumer. Based in Madrid, Spain and San Diego, Calif., Crow Bicycles is launching the first crowdfunded true eGravel bikes on Indiegogo. For more information, visit www.crowbicycles.com.