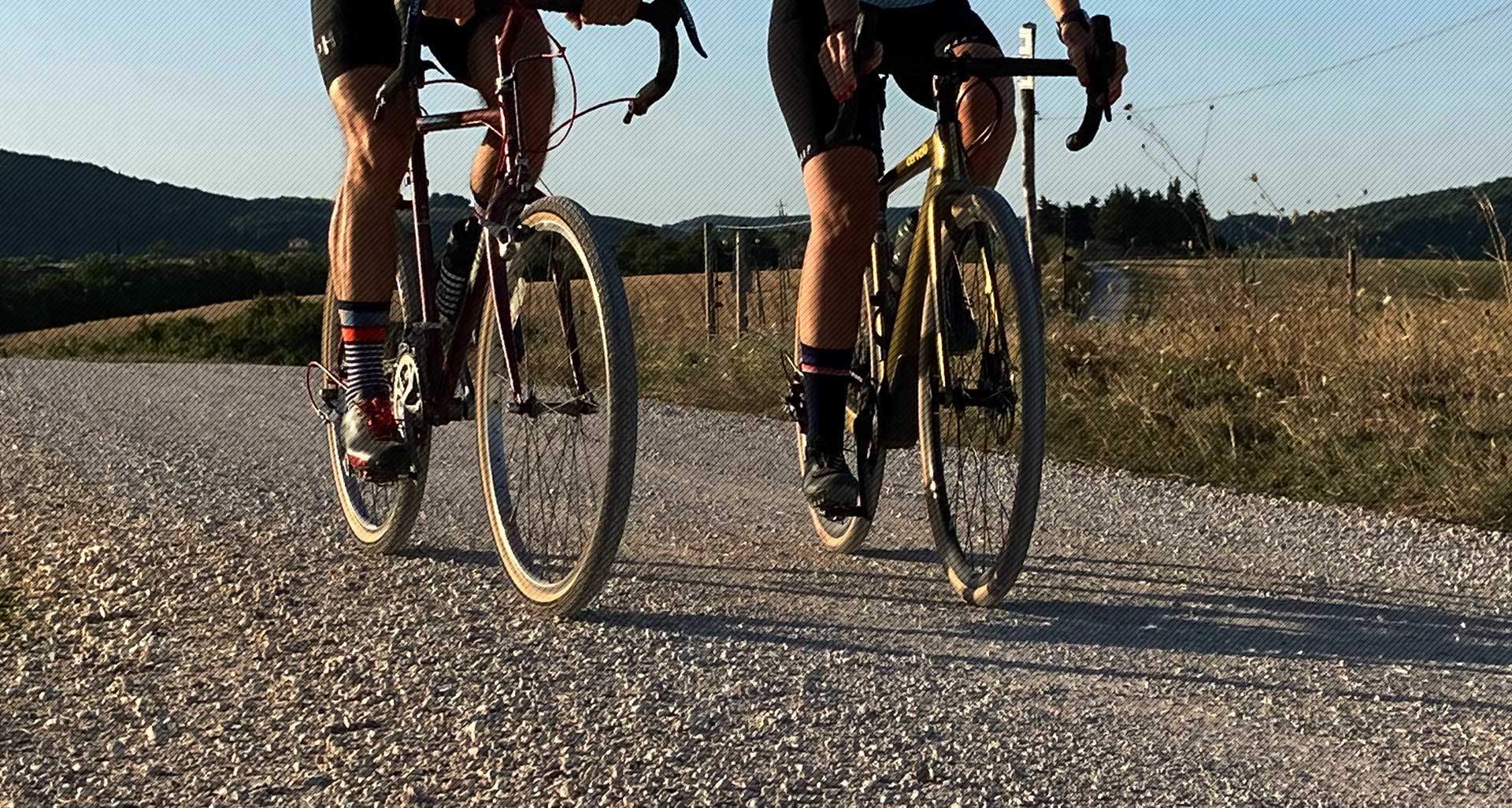 UKGRAVELBIKE.CLUB
SOCIAL RIDES, SPORTIFS & GRAVEL FUN

FIFTY50 TWENTY 2020
A cycling event with a difference
11th October 2020
Fifty50 by Velotastic
The Fifty50 is an unsupported, unmarshalled adventure, exploring the quiet roads, byways and bridleways in the Hope Valley and surrounding area.
With around 60 km of riding, the event is based on the reliability ride format, where not speed, but the ability to successfully complete an un-signed pre-determined route within the 6 hour time limit is the aim.
The event is the similar in concept to our previous events. However this time we've added a little bit of a twist.
Instead of us sending you a file for the route a few days before the event, when you arrive at the start you'll get a sealed envelope.
Inside the envelope is a route map to a checkpoint that's roughly half way around the route. At the checkpoint you'll receive the other half of the route.
Here's the twist though. Half of the envelopes contain a route heading clockwise. Half the envelopes contain a route heading anti-clockwise.
Both routes are slighly different to avoid it getting interesting (and potentially messy) on the climbs and descents.
Our idea is to get riders to think for themselves and not only test their riding skills but their ability to navigate. The route is around 30% off road on bridleways and byways. We'd recommend you use either a gravel, cyclocross or mountain bike – using a skinny tyred racing bike with tyres under 32mm would probably result in a good walk. We've tried to pick a route that is rideable whatever the weather and covers varied terrain. We've 30 years experience of riding around this area so hopefully we'll be able to show you some of our favourite trails.
We have purposely not included any feed stations at the event. We would rather you bought food and drink on route to help our local small businesses and contribute to the communities you are riding through.
Entries open January 1st 2020
Where's it all happening ?
Our event HQ will be at:
Cafe Adventure
Hannah Buildings
Edale Road
Hope
S33 6ZF
The route explores some of the best bridleways, unclassified roads and country lanes that the Peak District has to offer.
The route is approximately 30% off road, but this will seem like longer as you go slower when there is not tarmac under your tyres.
Entries open January 1st 2020
Let's Get In Touch!
Like the sound of the fifty50 ? Got any burning questions ? Give us a shout and we'll do our best to help.
Enter here
01246 477436
fifty50@velotastic.cc
Velotastic 35 Clocktower Business Centre, Works Road, Hollingwood, Chesterfield S43 2PE
DO YOU HAVE A GRAVEL EVENT, THAT YOU WISH TO PUBLISH ON OUR CALENDAR?
SEND YOUR FULL EVENT REPORT (PDF/DOC)WITH PHOTOS TO: