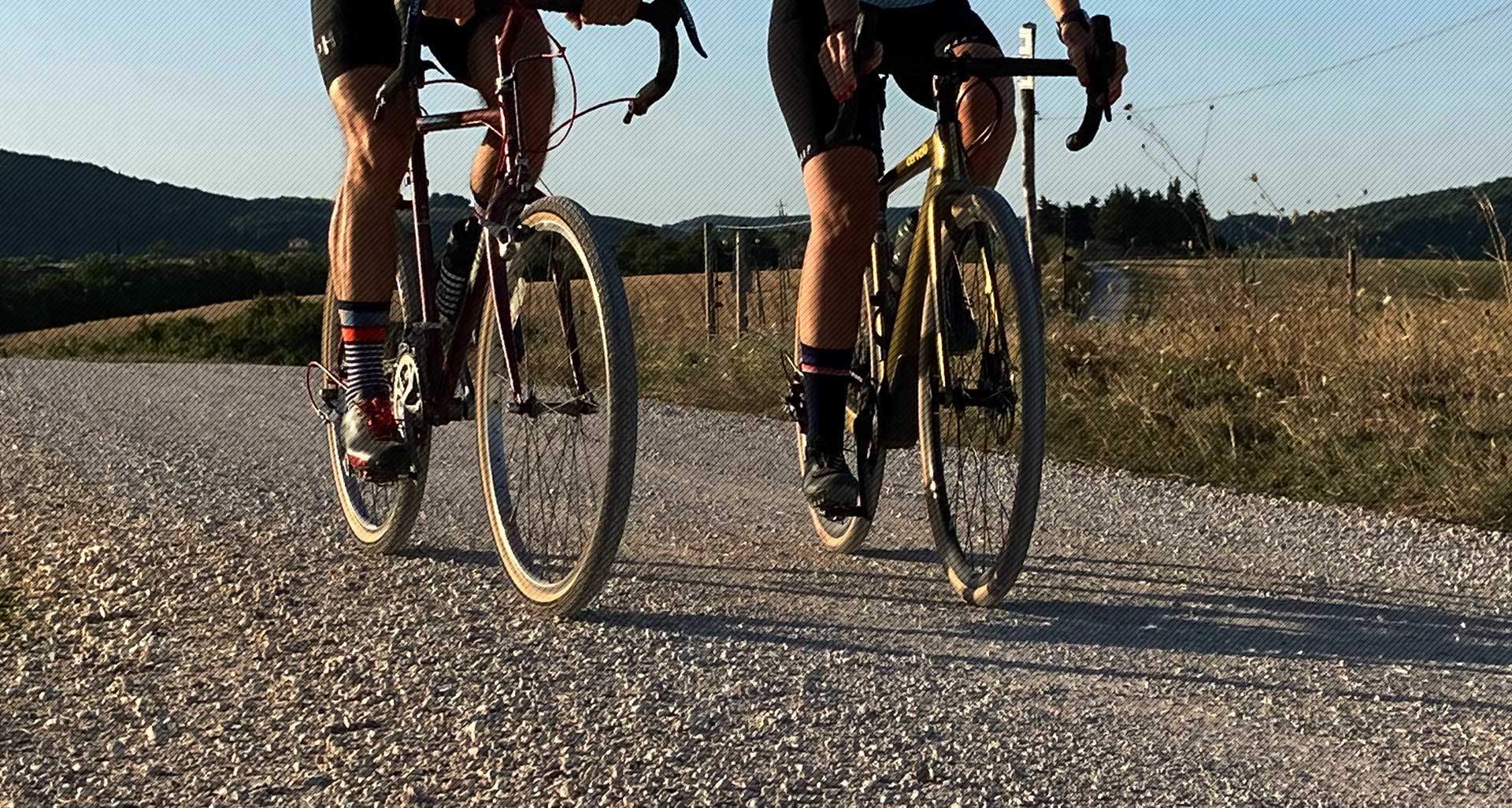 UKGRAVELBIKE.CLUB
SOCIAL RIDES, SPORTIFS & GRAVEL FUN

Inaugural Lakelander Gravel Grinder – Ireland
11 October 2019

-

12 October 2019

50£


LAKELANDER GRAVEL GRINDER – ENTRIES ARE NOW OPEN
This event is organised by Primal Challenges under the auspices of Cycling Ireland and hosted by Mallard Flyers Cycling Club. Lakelander Gravel Grinder is supported by Fermanagh & Omagh District Council and Marble Arch Caves Global Geopark.
---
Lakelander Gravel Grinder – Big Dog 100k Challenge
Welcome to the inaugural Lakelander Gravel Grinder, Ireland's ultimate off-road cycle challenge. Hosted by Mallard Flyers CC the Big Dog Challenge has been expertly designed by our experienced recce team in order to challenge participants physically and mentally over a demanding 100 kilometre route with stunning views across County Fermanagh and beyond.
A rolling start from the village of Belcoo will take riders to the entrance of Ballintempo Forest to begin their Big Dog challenge. With 1,880m elevation ahead expect tough climbs, fast sweeping downhills and rolling countryside passing loughs, stunning vistas and even a few Game of Thrones filming locations. A tough but enjoyable day in the saddle and all in the fine company of like-minded gravel cyclists from all over Ireland and further afield.
Friday 11th October
Registration will take place from 5pm to 9pm at Belcoo Community Centre.
Sign In
Cycling Ireland Licence Check
GPS Tracker Allocation
Race Pack Collection
Wristband Collection
Indemnity Form SigningGoody Bag & Merchandise
Bike Check & Kit Check
Saturday 12th October
The Big Dog Challenge will start at Belcoo Community Centre with a 3k rolling start to Ballintempo Forest.
On-the-Day Registration 7.00am – 9.00am
Safety Briefing 9.45am
Rolling Start 10.00am
Route Fully Marshaled
2 Food & Water Stations
2 Aid Stations
Roving Mechanics
Roving Medics
Finish Line
Big Dog participants will finish at the entrance of Ballintempo Forest to receive:
PDA Scanned Finish Time
Result Online Within Minutes
Big Dog Finishers Medal
Official Finisher Photo
GPS Tracker Collection
Hot Food
A Drink On Us
Post-Event Craic With All Riders
---
Where is the event located?
Lakelander Gravel Grinder will start and finish in the village of Belcoo in County Fermanagh, Northern Ireland. Belcoo is 1h 45m by road from Belfast, 2h 5m from Dublin, 2h 40m from Galway City and 4h from Cork City.
When is the event?
Registration for the event is 5pm to 9pm on Friday 11th October 2019 with on-the-day registration from 7am to 9am the following morning. Big Dog cyclists will leave the start line in Belcoo at 10am on Saturday 12th October 2019. Location for both the registration and start/finish is Belcoo Community Centre, Lattone Road, Belcoo.
What are the costs?
Entry to the Big Dog Challenge is currently £50 for current Cycling Ireland members who have a valid 2019 licence. This price is an early bird offer until 31st July 2019. From 1st August the price will be £60 for Cycling Ireland members.
Entry to the Big Dog Challenge for non-Cycling Ireland members is currently £55. This price is an early bird offer until 31st July 2019 and includes a £5 fee for a one-day licence from Cycling Ireland. From 1st August the price will be £65 for non-Cycling Ireland members which again includes a fee of £5 for a on-day licence.
Does the price include the cost of GPS tracker hire?
Yes. We felt that GPS tracking would be essential to ensuring participant safety and welfare as they traverse the wilderness of the Geopark, so we have included a subsidised cost into the entry price. This will allow event control to monitor the location of each rider and correct any off-route issues. Each tracker also includes an SOS button for anyone in difficulty.
The live tracking will be available on the day for friends and family to follow your progress live online using a mobile phone, tablet, laptop or PC. Each participant will have a profile pic and split times/finish time on the tracking site.
Spectators can anticipate your arrival at any point around the course so they can be ready in time to greet you at a spectator area.
Are there any age restrictions?
All participants must be 18 years of age or over.
What type of bike can I enter with?
You can enter with bikes in the following classes: 1. Gravel bike/Cyclocross/Adventure bike. 2. Mountain bike. 3. E-bike. Got a question? Send a message to info@lakelander.co.uk.
What are the approximate times for Big Dog? Are there any cut-off times?
The Big Dog Challenge is a tough course and finishing times will be varied for riders. We expect the early finishers home around 5 hours with the tail completing the course at around 8 hours. One cut-off will be applied:
Big Dog Station (Out): 1:30pm
Riders will be allowed 3h 30m to reach Big Dog Station (42k from rolling start). This will be strictly applied with no exceptions. Riders who are cut off will be directed onto the Little Dog course and re-classified into the hybrid 'Mongrel' class and will receive a Little Dog finishers medal. These finishers will have completed 60k.
What kit do I need to have?
Required kit: GPS tracker (provided), appropriate cycle helmet, waterproof jacket, spare inner tube and lever, pump, mobile phone (fully charged) with a number entered for event control, suitable front and back lights, 1L of water (can be refilled at food stations), whistle.
Recommended kit: GPS navigation (eg. Garmin) – GPX will be provided prior to event, Gels and nutrition bars if needed between food stations, bike accessories if preferred (lubricant, links etc).
What should I expect on the course?
The route is fully way-marked and marshals will attend major junctions and checkpoints. Otherwise you'll be on your own to experience the wilderness of the Geopark. Pay attention to track conditions and look out for potholes especially those that may be under water due to inclement weather. There may also be hazards to look out for including errant timber (it's a working timber site), local wildlife/livestock and filming crew operators (Game of Thrones Prequel is filming there at the moment). Several sectors on the route will be 2-way for cyclists. Signs warning 'stay left' will be situated on these sectors. Otherwise expect a variety of challenges due to the undulations of the course with some long climbs and some fast sweeping downhills. Please be alert on bends and look after the welfare both of yourself and other riders on the course.
Do I have to be a member of Cycling Ireland?
No. You can purchase a one-day licence for the Lakelander event at a cost of £5 which is available on this website. Cycling Ireland members do not pay a licence fee but must enter their membership number when purchasing an entry on this website.
Why do I have to sign an indemnity form?
We have designed a course that is challenging for participants with health and safety in mind. However, we do expect all riders to respect the challenge and expect you to keep your own welfare in mind at all times. The indemnity form will request that you participate in the event with your own welfare as a priority and we expect you to follow our safety rules before you set out on the course. By signing the form you will accept that we are not responsible for any actions you may carry out that would endanger your health and safety in the event.
Is there parking at the start/finish line?
Yes. Official parking is 100m from start/finish line at Belcoo O'Rahillys GFC. However, parking is limited to around 200 spaces and will be available on a first come-first served basis. A parking marshal will advise you at the carpark entrance if spaces are still available. If not, the marshal will direct you to alternative parking. We cannot be responsible for your parking but we'll do our best to accommodate you on the day.
Are there any facilities at the start/finish line?
There are toilet facilities at both Belcoo Community Centre and Belcoo O'Rahillys GFC. Please note there are no shower facilities on-site.
I have special requirements. Can you help?
We endevour to accommodate all participants when we can. Please get in touch for a chat at info@lakelander.co.uk.
Where can I stay?
Fermanagh is packed with accommodation options. Hotels, B&Bs, Activity Centres, Caravan Parks, Guest Houses, Camping Sites… you'll be spoiled for choice. Our wonderful friends at Fermanagh Lakelands have their finger on the pulse when it comes to where to stay and what to do. Check out our 'Stay & Play' page. No matter where you go in the Lakeland County you'll enjoy a famous Fermanagh welcome.
Can I fundraise?
Yes. Participants can fundraise for any registered charity through their Lakelander challenge.
The event will be supporting and raising funds for the Oisin McGrath Foundation, a local charity based in Fermanagh that promotes organ donation, brain injury awareness and local youth sports development.
I have a question. How can I contact you?
We welcome all enquiries. Give us a shout at info@lakelander.co.uk.
or visit their website at https://lakelander.co.uk
DO YOU HAVE A GRAVEL EVENT, THAT YOU WISH TO PUBLISH ON OUR CALENDAR?
SEND YOUR FULL EVENT REPORT (PDF/DOC)WITH PHOTOS TO: