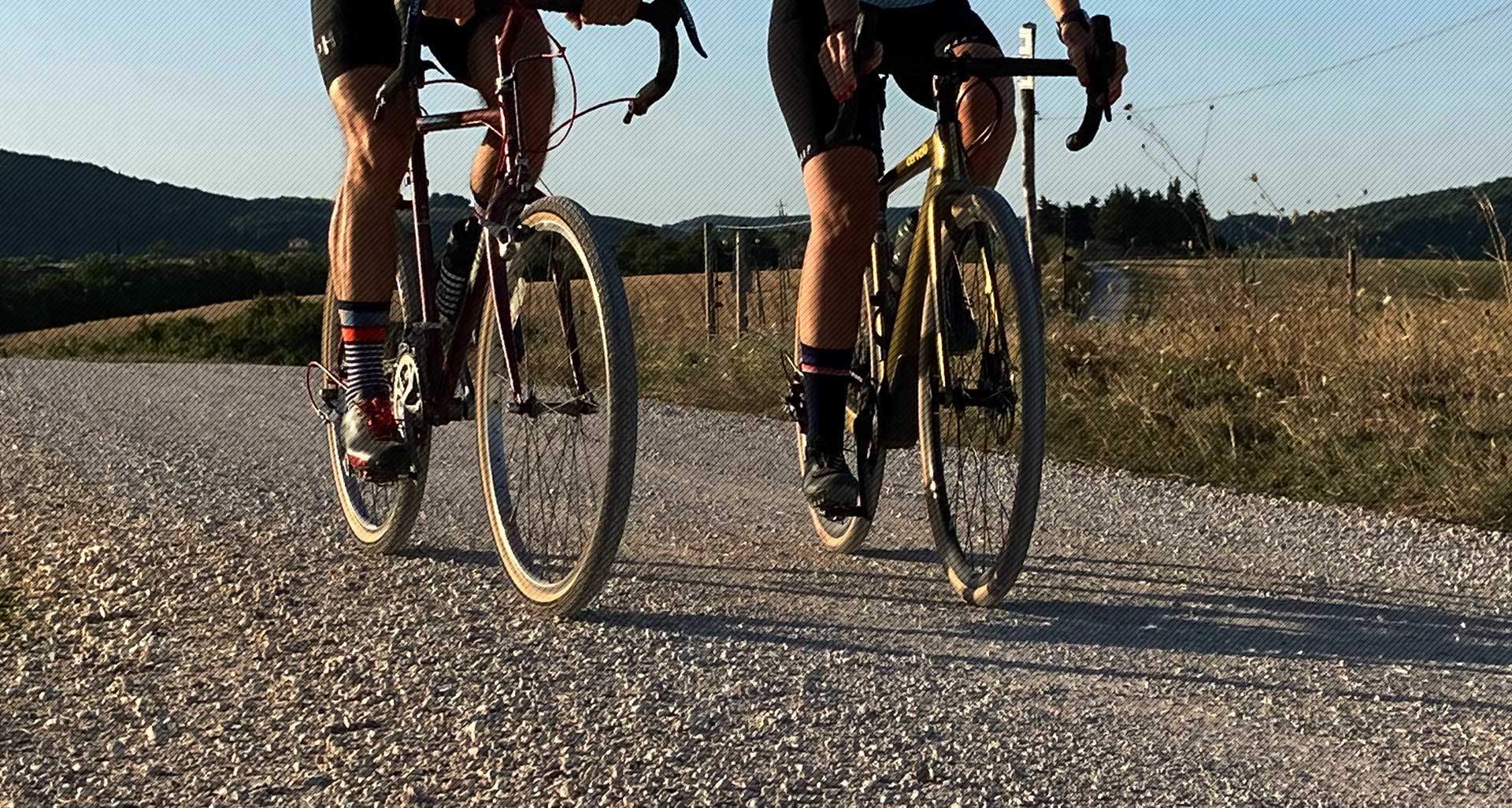 UKGRAVELBIKE.CLUB
SOCIAL RIDES, SPORTIFS & GRAVEL FUN

The Distance CC – The South Lakes & Westmorland
15 June 2019

-

16 June 2019

£65.00
What is The Distance?
We are branding this event 'Self Supported with benefits' as it really does not conform to any current event format.
The event focuses on the growing trend in rackless touring, but with a unique twist.
The event is not a race but more a sociable challenge.
From a single start point each rider will visit a series of checkpoints throughout the day. How they get between the checkpoints will be dependent on their rate of progress and the style of riding they choose. From 'adventure roads' to mountain bike trails, there are up to 3 route options at every checkpoint and your arrival time will determine which route options are open to you.
Simply the faster you are the further you ultimately ride… or as we like to view it, the more sociable you are the shorter the distance to the comfort of camp.
Oh and you won't know the routes until you get to the checkpoint and you won't know your ultimate destination until you get there … fun? We think so.
Some will ride 80+ miles, some won't reach 50 miles, but all will arrive to hot food, a comfortable camp and a complimentary gin cocktail (don't worry, there's beer too). The overnight gives an opportunity to relive the day with friends old and new.
Where do we go?
The Distance is to take place in the South Lakes, between Staveley and Coniston – old Westmorland. The event will require riders to travel a combination of on and off road routes, in a self supported manner.
All riders will begin at Staveley Rec Pavilion, Kendal Rd, Staveley, Cumbria, LA8 9LP.
At each checkpoint, the next section of route will be unveiled. This will be a printed map and/or a GPX. Riders won't be told which variant they are following – just how far to the next checkpoint. The faster they go the further they will ride.
Along the way, a brevet card will be completed and they will be encouraged to note key points of interest – proof (if needed) that they have travelled that route.
The end goal is an overnight camp … pack your sleeping bag and shelter.
The following day all riders will follow a single, much shorter route back to the start.
What do we do there?
Riders have to carry a sleeping bag and some form of shelter (tent, tarp, bivi). Food will be provided at the overnight stop, so you need not carry cooking equipment. There will be catering available on site to provide riders with a hot meal and drinks on Saturday evening (included in entry cost) and Sunday morning (best bring cash). You can of course carry cooking equipment and sort out breakfast yourself.
There will also be hot showers, some bike spares available for running repairs and a covered social area with bar, music etc (if required by the weather).
Sunday's return loop will be much easier – distance approximately 25 miles. Riders will be encouraged to make it a relaxed, sociable experience.
Friends/family can join you at the overnight, for camping, dinner etc, for £25 (booking via the entry system). They could even carry some luxuries for you………..
First Come, First Served!
There will only be 150 places available
ENTER HERE
https://events.advntr.cc/event/the-distance
DO YOU HAVE A GRAVEL EVENT, THAT YOU WISH TO PUBLISH ON OUR CALENDAR?
SEND YOUR FULL EVENT REPORT (PDF/DOC)WITH PHOTOS TO: