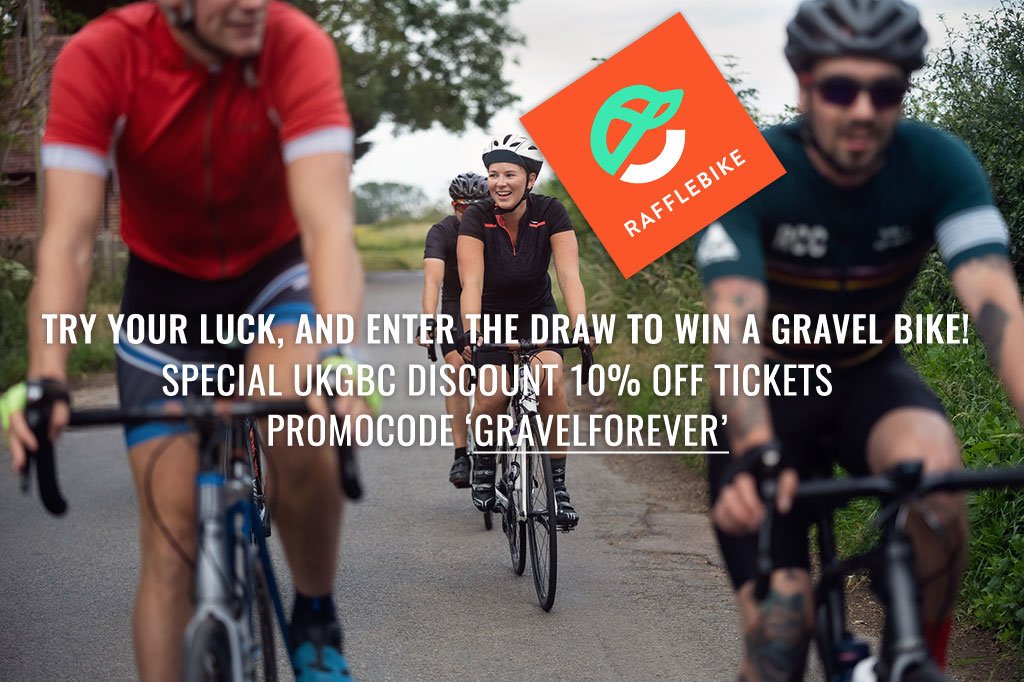 TRY YOUR LUCK! BUY A RAFFLE BIKE TICKET WITH OUR UKGBC DISCOUNT CODE
Hello to all riders in the UK Gravelbike Club!
We're really pleased to be able to extend a discount for our startup, Rafflebike, to all of your members.
Rafflebike exists to give cyclists the chance to win the very finest bikes, gear, gadgets and getaways all for the price of their morning coffee stop.
On rafflebike.com you'll find 9 bikes up for grabs in our very first draw inc bikes from Canyon, Cervelo, Cannondale, Juliana, Santa Cruz and Ribble.  Specifically for yourselves we have a gravel bike draw live on the site with bikes worth up to £3,599 for only £6 a ticket.
We're pleased to give you the discount code 'GRAVELFOREVER'. 


https://rafflebike.com/

This will give you 10% off everything on the site and 20% off when you spend more than £15. The code can be applied during checkout and is valid until the close of our current draws on 31.08.2020.
We hope we'll be back in touch to tell you that we have a UK Gravelbike Club winner!
Any questions at all please contact us at info@rafflebike.com or message us on Instagram. We're really looking forward to welcoming you!
Ride on!
Henry
Founding Partner
Rafflebike