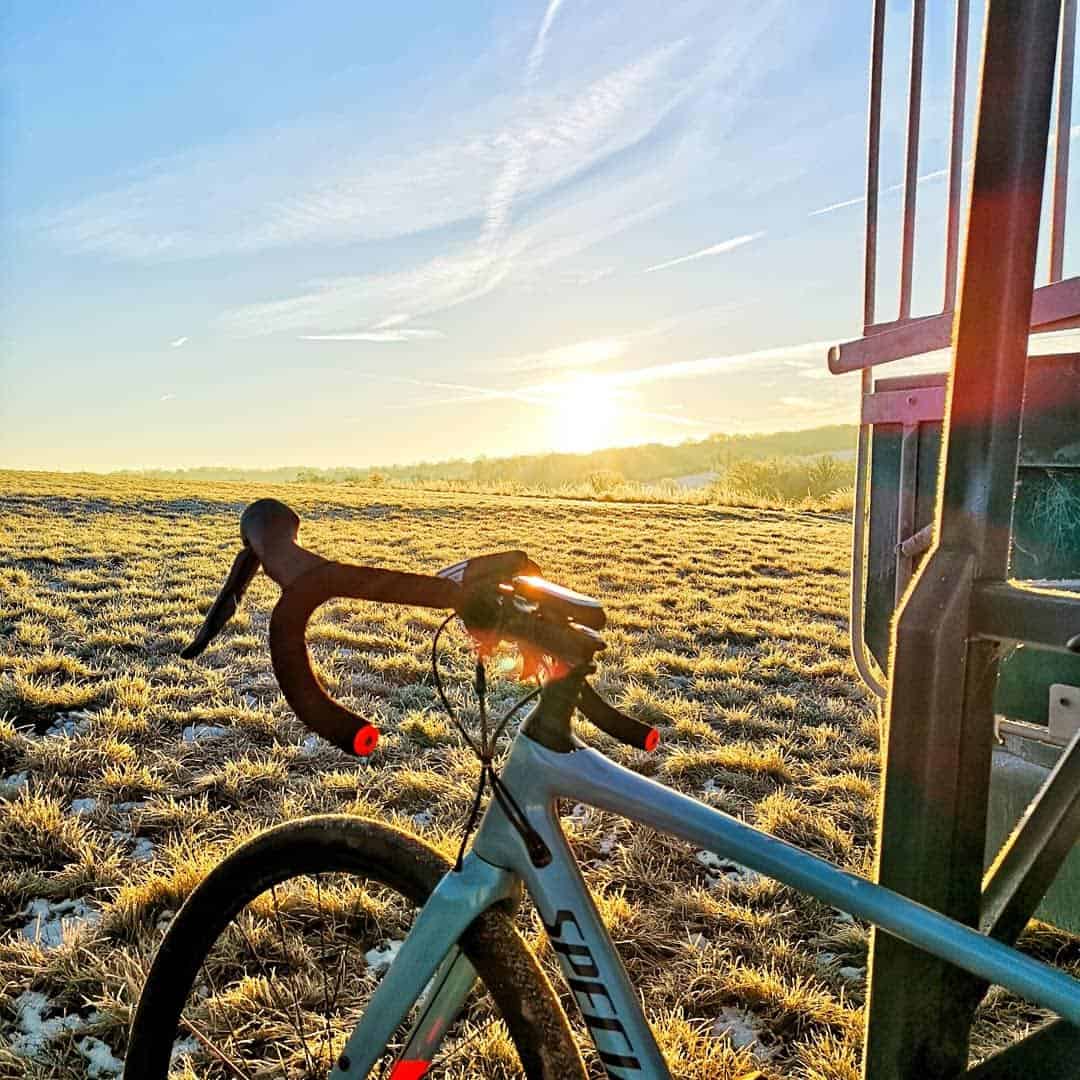 Snow is still Gravel, right?
The white stuff has fallen across the UK this week and as usual cars are stuck on non-gritted roads, trains are late or cancelled and social media is full of videos of that guy trying, but failing, to walk to the end of his driveway. Despite the inconvenience, all of us still have somewhere to be and I was not going to let the snow stop me on my commute to work.
I am lucky that when the snow does arrive I have the option of cycling on main roads (if they are just wet) or off road across the local racecourse and through the woods to work. Usually I find it safer (and more pleasing to the eye) to stick to the off road route; I'd rather fall onto the soft snow that into the unforgiving, frozen tarmac. Alas, my plan was scuppered somewhat when I discovered that the short road ride to the trails was more slippy than Peter Green and as uninviting as a smoking volcano. I surrendered the first mile or so to walking and trying to avoid looking like the aforementioned guy on the driveway. Wow, was I in for a treat when I got to the racecourse.
Epsom Downs Racecourse is always really pretty in the winter with the frost covered grass glinting in the sunrise and the Queens Stand reflecting the rays majestically in the background, however when it snows it really does take my breath away. Making sure I gave way to the racehorses out on their daily jaunt I picked my way up to the car park and then across the back end of the course down to Langley Bottom Farm. This is where I discovered that due to recent building activities the trails had been turned into rutted ice ponds and hike-a-biking ensued. Once I had cleared that problem I continued up the Langley Road climb and straight ahead and down a trail known as Shepherds Walk. This is a mixture of tarmac at the start (very icy), frozen dirt (even worse) and the just dirt which came as quite a relief.
There is a climb next called The Mare that I cleared with no problems and then crunched along Return of the Jedi (another trail name) through the frozen puddles and out into the woods. This rutted trail spat me out by the M25 and a steep descent (taken like Bambi's first steps), then over the bridge and down to work. As you can see I stopped along the way to take some pictures proving that I must have one of the best, prettiest and versatile routes to work. Cycling home in the evenings has been a challenge as temperatures have dropped turning every route into an ice rink but I would advise anyone that can ride off road when it snows to do so. The views really are epic!!