Sport Cross 2019
It's 6am and -1ºC outside, by the time I get to Clitheroe it's now -6ºC, I pull my bike off the rack and think of that beautiful sunrise as I was driving up the A59 over Mellor and the lack of ice….. A desperate prayer today. My bike only has Michelin 30c mud tyres on in a vain hope to cut through the snow and gain some traction on today's ride.

This is the 5th running of Sport Cross ran by The Green Jersey, a local bike shop and cafe. It's a very cold February morning, only a brave 7 will venture out today. We set of just before 9, I'm tasked with setting a nice tempo to begin with and navigate our way out of Clitheroe, we work our way towards Grindleton and Sawley before we head off road. This is where the phrase Sport Cross comes from, not long after our tyres hit the dirt and snow, we dismount and carry our bikes up the hill and over a big fallen tree. After this we managed to cycle over a few frozen fields, historically this is usually a mud bath, so hurrah for frozen fingers!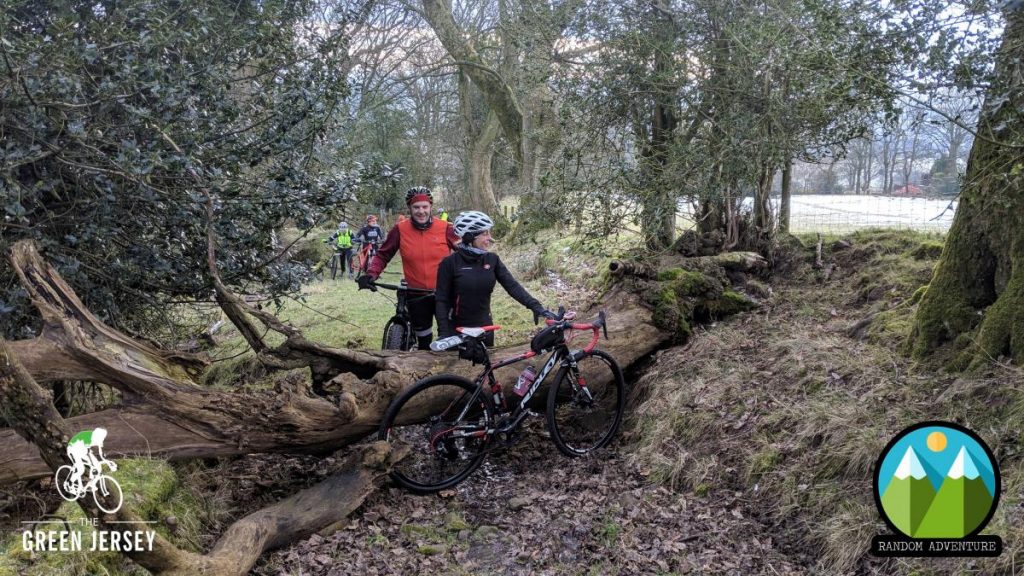 The feeling of crunching snow and just about biting traction with your tyres is a blissful experience, especially when warm. Luckily I had just got some new gloves and they were proving themselves to be very toast. Also at the next summit, I pulled out some whisky from my pack and we all had a little soul warming sip.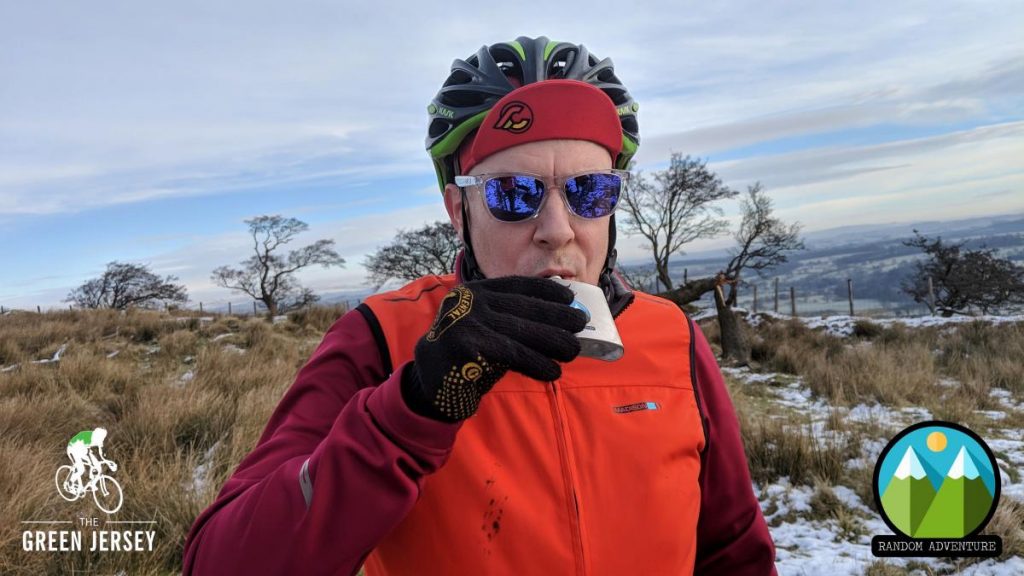 We eventually arrived at Gisburn forest and had lovely fresh powder on the back road in. Once we got to the top of the hope line we met a load of fully suited and booted mountain bikers, at this point their leader informed us about a huge amount of ice,
I said "where?" He said "down the track" "the hope line?" "you're not doing the hope line?" "is it shut?" "no, but you're on skinny tyres and it's too difficult without suspension…" "bollocks, it's man made and safer than the roads right now, so there's no ice on the hope line?" "no" "OK, have a great day, come on gang!"
Riding the hope line on a cross/gravel bike isn't that hard to be fair, it's mostly smooth and there's only the odd drop you have to be aware of.
After that a quick blast down the blue trail and the feeling of your skinny 30c mud tyres lacking any type of control is exacerbated here, but still the berms are fast, the snow is nice and Phil is catching me up, I better keep on pushing.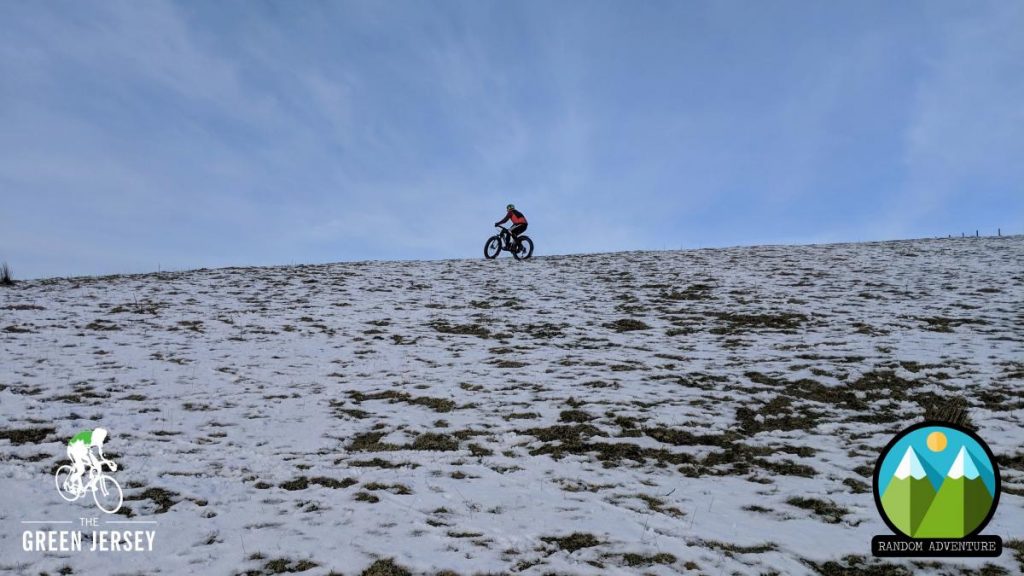 Homeward bound, and a trig point bound too, once we hit this that rain we were promised raised it's head and it was now a case of head down and bike downhill, at this point my canti brakes decided that they've had enough, luckily in this snow we were pedalling downhill, we soon hit a farm track, nice and muddy, and so rutty we couldn't even pedal through it.
After this the rain was really coming down and a hard sprint to the Green Jersey and a hot chocolate before heading back home.